Theme Park Bits: Pirates Of The Caribbean, Fast And Furious, Hogwarts Express, Frozen, Star Wars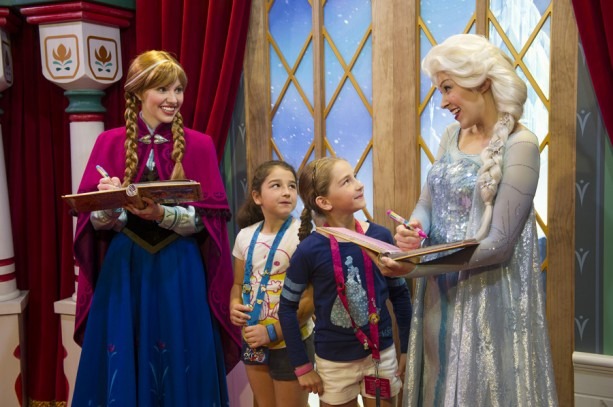 From Fast and Furious to Frozen, this edition of Theme Park Bits is packed with goodness. There are ride videos, new worlds, and juicy rumors. Below, read about the following:
Disney announced a full Pirates of the Caribbean land for Shanghai Disneyland, including a brand new attraction.
Universal trademarks Fast and Furious: Supercharged for a possible ride.
Video and details revealed of the new, working Hogwarts Express at Universal Studios Orlando.
Could Star Wars Land end up at Disney's California Adventure?
A logo for the Seven Dwarfs Mine Train is revealed along with new details and images.
See Michael Giacchino scoring the Ratatouille ride.
Universal is building a new theme park in Beijing.
Check out a video of the new Disneyland Big Thunder Mountain Railroad.
You can get a Fastpass to meet Anna and Elsa from Frozen.
Watch a behind the scenes video of the audio hub at Disney's California Adventure.
Pirates of the Caribbean has been a Disney ride since the 1960s, but the film series really made it a household name. Disney is finally taking notice and making a full Pirates-themed land, called Treasure Cove, at the under construction Shanghai Disneyland, opening in 2015. It'll feature a brand new ride, specifically themed to the movie series. You can read more about it at Variety and check out this concept art.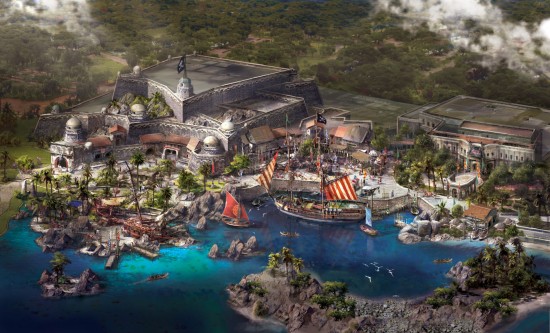 Inside Universal reports the company just trademarked the phrase Fast and Furious: Supercharged for "entertainment services in the nature of an amusement park and theme park ride." That makes a ton of sense and is incredibly exciting.
The Diagon Alley expansion of Universal Studio Orlando's Wizarding World of Harry Potter will open in a few short months and one of the main attractions will be a working Hogwarts Express that takes you to and from different sections of the land. Universal has now released a video with some more details on the train. Thanks to Inside the Magic.
The Disney and More blog has an interesting, speculative post about a Star Wars Land not taking over Tomorrowland in Disneyland, but instead over in Disney's California Adventure.
Here's the logo for the Seven Dwarfs Mine Train, which opens at Walt Disney World's Magic Kingdom this summer. You can head to this link to see a ton of details inside the ride and here for some construction updates.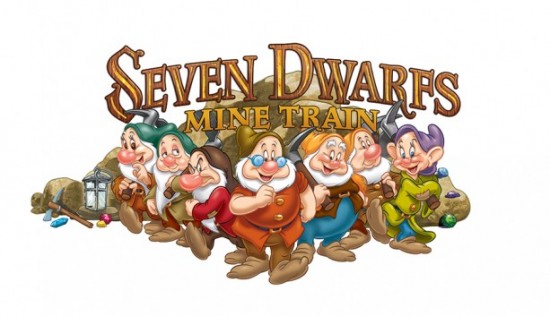 Thanks to Brad Bird for this inside look on the Ratatouille ride, which might be opening on July 15, 2014.
@m_giacchino's scoring session yesterday for the new RATATOUILLE ride for the Paris park. (I like the Linguini PEZ.) pic.twitter.com/XSAlrobUdn

— Brad Bird (@BradBirdA113) March 4, 2014
Plus, over on Disney and More, you can see some new photos and photos from the construction of the ride.
Universal Studios has theme parks in Hollywood, Orlando and now they'll be building a new, $2 billion movie themed part in Beijing, China. Head to the The Hollywood Reporter for more.
Disneyland's Big Thunder Mountain Railroad just reopened and here's a really good video from the ride.
How popular is Frozen? The lead characters, Anna and Elsa, are moving from Epcot Center to the Magic Kingdom and Walt Disney World and Fastpasses are available. Read more here.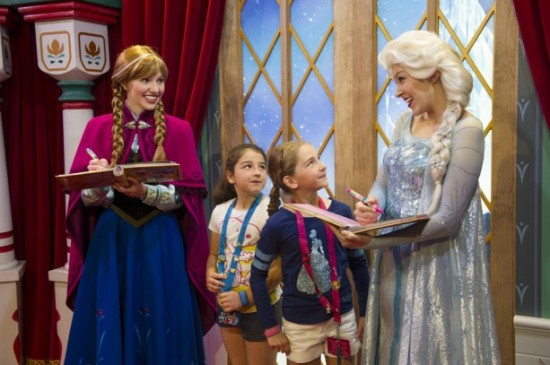 This isn't movie related or anything, but if you like theme parks, this is just about the coolest thing ever. A video behind the scenes at Disney's California Adventure's audio control room. Thanks to the Disney Blog.