'Pirates Of The Caribbean 5' Not Yet Greenlit By Disney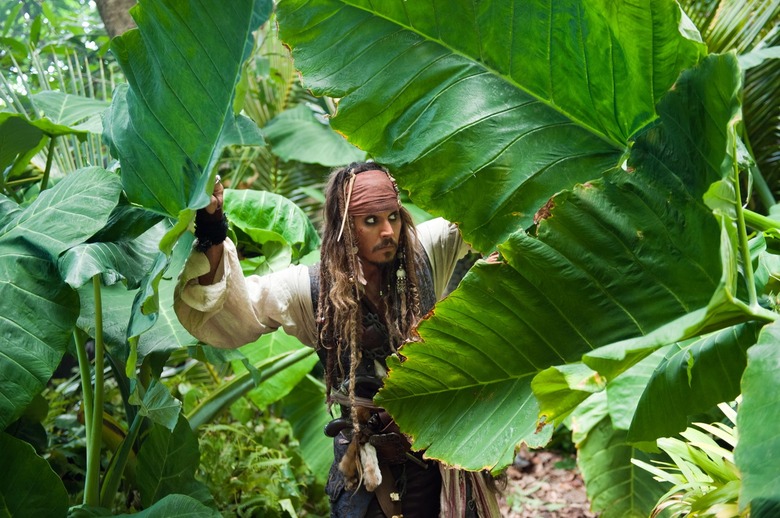 Pirates of the Caribbean 5 is currently in limbo, thanks to Disney CEO Bob Iger. Iger did a conference call on Tuesday and made it rain with news. He mentioned The Incredibles 2, Star Wars Episode VII, and also mentioned that, despite directors Joachim Rønning and Espen Sandberg  being attached, the studio has yet to green light the long-in-development fifth film in the mega-blockbuster franchise starring Johnny Depp. 
The info came from Variety reporter Marc Graser, who tweeted about it.
Honestly, the fact the film has "not yet been given a greenlight" isn't necessarily a surprising thing. Pirates of the Caribbean 5 was originally slated to be released in 2015, but was then taken off the release schedule and rumored for 2016 or 2017. The film's producer, Jerry Bruckheimer, left the studio to go to Paramount but said he would still help develop the anticipated sequel. In the meantime, Johnny Depp publicly said he would need some time before going back to the character and continued to join other films. Next, Depp will likely shoot Alice Through the Looking Glass for director James Bobin. Disney has greenlit that film, giving it a Memorial Day 2016 release date. That'll shoot this summer.
Though Iger said Pirates of the Caribbean 5, rumored to be called Pirates of the Caribbean: Dead Men Tell No Tales, hasn't been greenlit as of March 18, 2014, that doesn't mean it can't happen today, tomorrow, a month or a year from now. It's a movie that will make money for Disney so we'll see it eventually. It's just a matter of when is the script ready, when is Johnny Depp available, who can they get to add to the cast and when would be a suitable release date for maximum opening weekend. There's no rush with something this big, especially after the bitter taste of the ultra-successful, ultra-terrible Pirates of the Caribbean: On Stranger Tides.
What do you think the hold up is for Pirates of the Caribbean: Dead Men Tell No Tales? The script? Depp? Bruckheimer's departure from the studio?