Charlie Kaufman FX Comedy Adds Catherine Keener And Sally Hawkins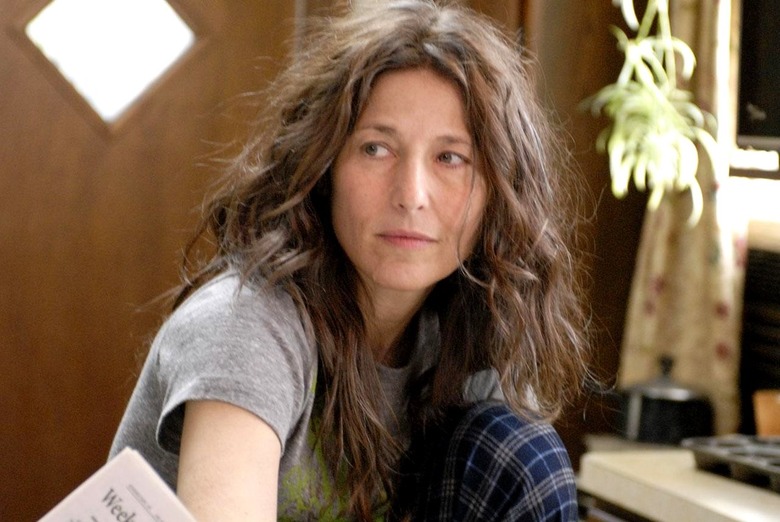 Catherine Keener has lent her talents to a few Charlie Kaufman movies, and now she'll contribute them to a Charlie Kaufman TV show, too. The Being John Malkovich actress has just been added to How and Why, Kaufman's upcoming comedy pilot for FX. Also on board are Sally Hawkins, John Hawkes, and Michael Cera. Get plot details and more after the jump.
The show centers on "a brilliant man who understands nuclear physics but is clueless about how life works." Which kinda suggests a highbrow version of The Big Bang Theory, but you can bet Kaufman will deliver something more original than that. The specifics of the actors' roles are being kept under wraps for now.
Keener's professional relationship with Kaufman goes back to 1999's Being John Malkovich, for which she received a Best Supporting Actress Oscar nomination. She had a cameo in Adaptation and a meatier supporting role in his directorial debut Synecdoche, New York.
The two have attempted to reunite a couple of times since then. She was set to star in his Hollywood-skewering musical Frank or Francis before it fell apart, and was at one point developing an HBO comedy with him. Keener's recent non-Kaufman movies include The Croods, Captain Phillips, and Enough Said.
Hawkins is coming off of an Oscar-nominated supporting turn in Woody Allen's Blue Jasmine. She'll be seen in Godzilla this summer, and will be heard in the Paddington adaptation due out this winter. How or Why marks her first time working with Kaufman, as it does for Hawkes. Cera previously co-starred in the Kaufman-scripted Confessions of a Dangerous Mind.