Ti West Recruits John Travolta And Ethan Hawke For 'In A Valley Of Violence'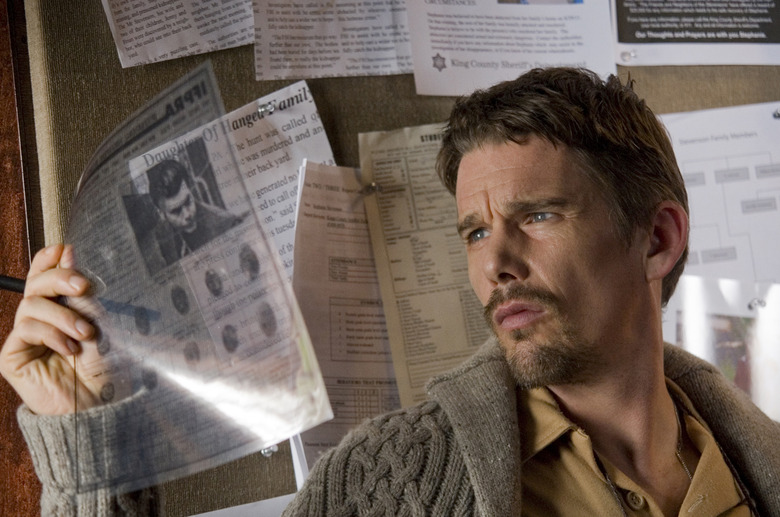 Ti West (The Innkeepers, House of the Devil) is moving into new territory with his excellently-titled new western, In a Valley of Violence. The writer/director has been known for horror in the past, but he's following his cult movie The Sacrament with this project, which exists thanks to backing from producer Jason Blum and his company Blumhouse.
We don't know much about the film, other than the fact that it is set in the late 1800s, but West insisted today,
THR had the casting news break. Hawke has two recent Blumhouse productions on his resume, Sinister (above) and The Purge.
Seeing West move into different territory should be fun, and the idea of him working in a western framework is very enticing. We'll give up more details as they become available