See Images, Poster, And Great Viral Video For Sundance Sci-Fi 'The Signal'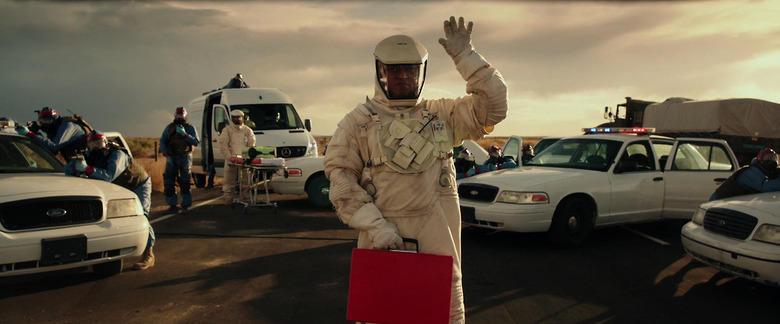 The Sundance sci-fi The Signal, almost a mystery as much as it is a science fiction piece, played really well at the festival this year. While I didn't get to see it, Peter loved the film, and it was quickly set for a summer release by Focus Features. But The Signal remains a mystery to most potential audiences — and that's where these new images and a viral video come in. None of these materials will give away what's going on in the film, but they probably will make you a lot more curious about seeing it.
Here's the video, which points to the website RUAGITATED.COM, from which the images originally came.
Here are two more images, via the Film Stage:
The Signal is set for a June release.
Three college students on a road trip across the Southwest experience a detour; the tracking of a computer genius who has already hacked into MIT and exposed security faults. The trio find themselves drawn to an eerily isolated area when suddenly, everything goes dark. When one of the students, Nic, regains consciousness, he is in a waking nightmare... The Signal stars Brenton Thwaites, Olivia Cooke, Beau Knapp and Laurence Fishburne and is directed by William Eubank.