First Look: Dwayne Johnson In 'San Andreas'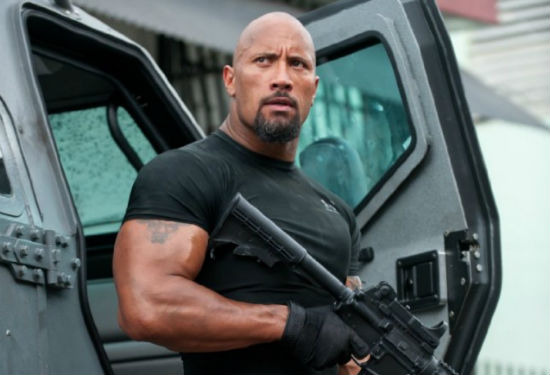 Many Southern California residents were awoken this morning by a 4.4-magnitude earthquake, so it seems entirely appropriate that we've just received some updates on a movie that's all about a massive California earthquake.
Directed by Brad Peyton, San Andreas stars Johnson as a man who must rescue his daughter when the ground in California starts shaking. Though the movie isn't due for another year, it's coming along nicely. Carla Gugino recently signed on to play Johnson's ex, and now Johnson has unveiled a sneak peek image from the film. Hit the jump to get an eyeful.
Puttin' in a lot of hard ass work and proud to play my next role... Los Angeles Fire Department Air Squadron Rescue. Shooting starts in 4 weeks. Biggest earthquake of all time hits... SAN ANDREAS. #FirstInLastOut
Coming Soon got a wider version of the snapshot.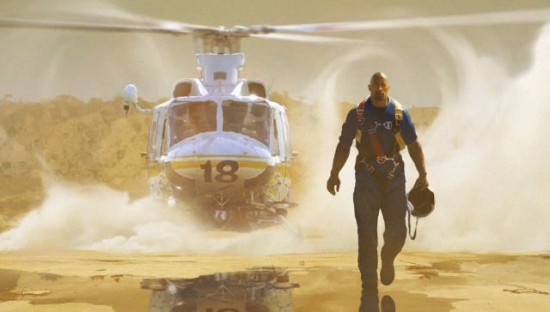 As hinted in his caption, Johnson plays a special ops firefighter who journeys from Los Angeles to San Francisco to save his daughter when "The Big One" hits California. Alexandra Daddario (True Detective) signed on last month to play his kid, while TheWrap reported Friday that Gugino would play his ex-wife.
Since he indicates that shooting doesn't start for another few weeks, the above is likely a picture from a costume test or a training session. But we can't imagine the finished result will look much different. The Rock pretty much always just looks like the Rock, and the Rock always looks good.
Johnson has been called "franchise Viagra" for his ability to revive cinematic properties from The Fast and the Furious to Journey of the Center of the Earth, but San Andreas gives him an opportunity to head up one of his own. Provided, anyway, that it does well when it opens June 5, 2015.