'Amazing Spider-Man 4': Marc Webb Won't Direct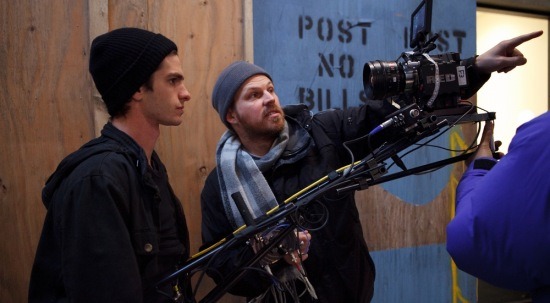 There's not a lot we know about The Amazing Spider-Man 4 at this point. But as of today, what we do know is that it won't be a Marc Webb movie. Though Webb directed the first two installments of the Amazing Spider-Man franchise and expected to direct the third, he now says he won't be returning for the fourth.
At least, that is, not at the helm. Hit the jump to read how Webb might still be involved in The Amazing Spider-Man 4.
Webb tackled the topic of Amazing Spider-Man 4 in a conversation with The Daily Beast.
I'd like to be involved as a consultant, and I've already talked to these guys about it, but in terms of directing it, that will close out my tenure. I've had so much fun doing it, but after the third movie, it'll be the time to find something else.
Which seems fair enough. The first Amazing Spider-Man was only Webb's second feature ever as a director, and by the time the third one rolls out in 2016 he'll have spent a good six years on the franchise. It's only natural that he'd want to move on at some point.
As for where the franchise as a whole is headed, Webb says the upcoming movies will expand the universe outward.
We're building out a more complicated Spider-Man universe with characters that people haven't seen in other Spider-Man movies—The Sinister Six, Venom, and more.
Webb even hinted that he wanted to do a crossover, although whether he can actually make one happen is another question. "We'd all love to overlap with other studios, but it's beyond my pay grade," he admitted.
Sony really wants more Spider-Man – a movie per year, if they can swing it — and there are plans in place for spin-offs centered on Venom and the Sinister Six. But with The Amazing Spider-Man 4 not scheduled to open until May 4, 2018, they have plenty of time to figure things out and get a new director, maybe even a new star.Who do you want to see at the helm?