J.K. Rowling Releases 'History Of The Quidditch World Cup'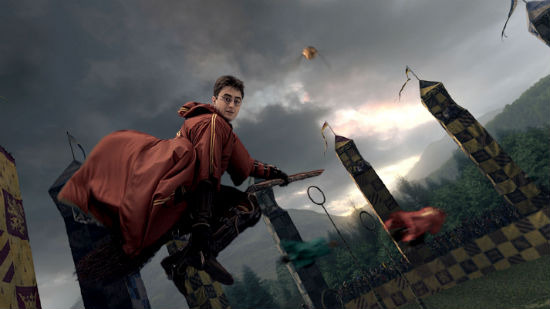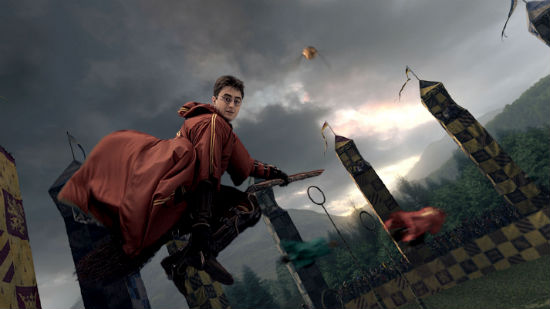 We don't usually report on sports here at /Film, but for Quidditch we'll make an exception. Harry Potter author J.K. Rowling has posted the first part of her History of the Quidditch World Cup on Pottermore.com, her interactive website for Potterheads.
While Rowling has put up several pieces of original content on the site, the 2,400-word essay is one of her longest yet. The post lays out the background and rules of the tournament, and recounts some particularly controversial matches including 1877's The Tournament That Nobody Remembers. Learn more about Rowling's newest work, including when we'll get to read Part 2, after the jump.
The new essay arrives shortly after Rowling promised fans via Twitter that she'd "put loads on Quidditch World Cup on Pottermore" if they would support the Scottish rugby team. Rowling, who resides in Scotland, had previously written an essay detailing the wizarding world's support for the team.
This isn't Rowling's first stab at expanding the wild, wacky world of Quidditch. In 2001, she published Quidditch Through the Ages under the fanciful pseudonym Kennilworthy Whisp to benefit the Comic Relief U.K. charity. Rumor has it that a movie adaptation could be coming down the line.
Although the last volume of the core Harry Potter series was published in 2007, Rowling has shown no signs of wanting to leave the wizarding world behind. Currently, she's writing the Harry Potter film spinoff Fantastic Beasts and Where to Find Them and co-producing a stage play about Harry Potter's early years.