Freddie Mercury Biopic Needs A New Director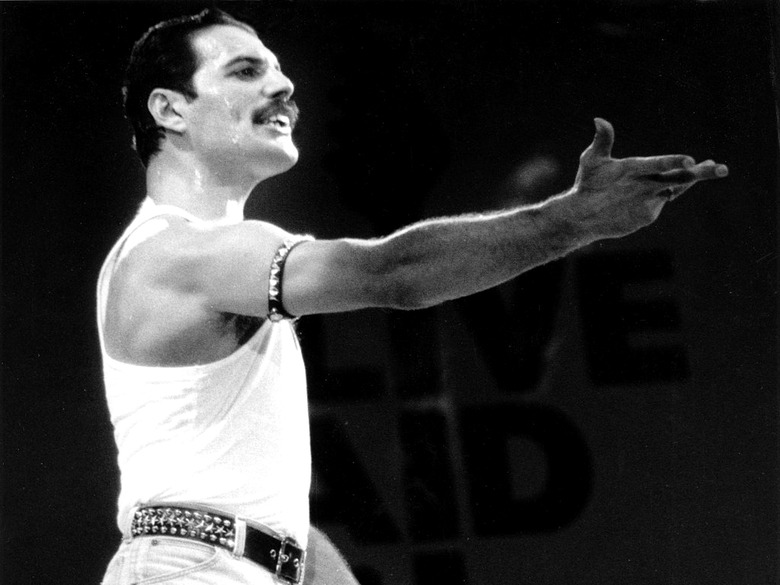 Mercury, the planned film biopic of the late Queen singer Freddie Mercury, has hit another snag. Despite having the full backing of the three surviving members of the band, the film has taken a lot of time to get to the screen. Or perhaps the long road has been precisely because of the involvement of Queen, as it seems the band wants a version of the movie that is different from what others want.
So while Dexter Fletcher was hired last year to direct, with Ben Whishaw attached to play Mercury, the film is now in need of a new director as Fletcher has parted ways with the production.
Deadline reports that Whishaw remains on board, and says that "creative differences" are at the root of Fletcher's departure. That's the same thing that cost the film prior attached star Sacha Baron Cohen, who left in part due to the fact that Queen wanted a more middle of the road movie than he had in mind.
So what's next? Producer Graham King and Sony reportedly still want to shoot the movie this summer, but there's a potential scheduling issue, as Whishaw has to shoot a new Bond movie later in the year. So he's not free forever. Othewise, the general plan remains in place: this will be a film that starts with the band's formation and ends with its gigantic headlining set at Live Aid in 1985. The film, in other words, will let the credits roll while Mercury remains alive in the story. (Mercury died of complications from AIDS in 1991.) Queen's music will be front and center, too, which is one of the benefits of the participation of the rest of the band.