'Puss In Boots' Among New Netflix DreamWorks Shows; 'Cars' Gets A New Pixar Short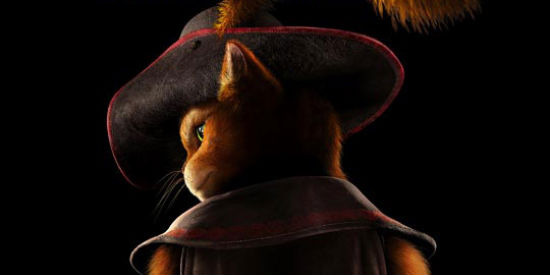 Marvel may have made the biggest splash in terms of a deal with Netflix, but DreamWorks Animation got there first. The first animated show DreamWorks put on Netflix was Turbo Fast, a spin-off from the film featuring a Ryan Reynolds-voiced snail. Now they've announced three new shows. The shows are Puss In Boots, from the Shrek franchise; King Julian, starring the lemur from Madagascar; and Veggie Tales in the House, based on the popular family franchise.
Sticking with the short form animation front, Disney and Pixar will premiere a new Cars themed short film, The Radiator Springs 500 ½, on their new Disney Movies Anywhere app later this spring. It's the first in a new Pixar series of shorts called Tales from Radiator Springs. Check out the first images below.
First up, Entertainment Weekly has these images from The Radiator Springs 500 ½.
They describe the short as follows. "The gang is enjoying a Founders Day celebration to honor the late Stanley when a gang of Baja racers descend on the town and challenge Lightning to a race." That means new Cars will be introduced, inspired by the Baja racing vehicles. A second Tales from Radiator Springs short is in development for 2015 as well, but no word if it'll show up in front of one of Pixar's two features (Inside Out and The Good Dinosaur) or somewhere else. I guess Toy Story Toons are taking a break.
Back over to Netflix and DreamWorks, Variety reports the three new shows: Puss in Boots, King Julian  and Veggie Tales in the House will be available by the end of the year and new episodes of Turbo Fast, which debuted last year, will have new episodes in April.
"We could not be having more fun as we create this content for Netflix," said Margie Cohn, the head of television at DreamWorks Animation. "Each show is so diverse and the platform gives us so many opportunities to play with our characters in new and surprising ways. Our goal is to keep the audience always wondering what we'll come up with next."
Are you more excited for a new Pixar short or three new Netflix Dreamworks Animated shows?