'Taken 3': Famke Janssen And Maggie Grace To Return [Updated]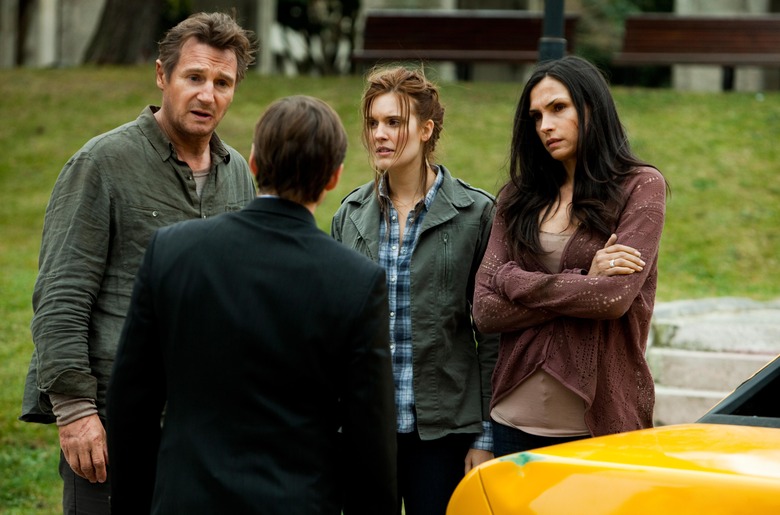 Update: Just hours after we wondered whether Famke Janssen would also reprise her role as Lenore Mills, Deadline reports that she has closed her deal. The story has been updated accordingly.
Now that star Liam Neeson is locked in for Taken 3, director Olivier Megaton is going about getting the rest of the cast in place. One of the first to board is Maggie Grace, who has just closed her deal to reprise her role as Neeson's daughter Kim.
It'll likely be her last time playing the role, as Taken 3 is said to be the final installment in the very lucrative series. Get all the latest updates on the movie after the jump.
Whether Neeson would want to keep the series going is another question, though. It took $20 million and a strict "no taking" policy just to get him back for this one. 
Grace's character was the one taken in the first movie, prompting Neeson's retired CIA operative Bryan Mills to put his very particular set of skills to use. She took a more active role in the second film, engaging in a bit of badassery herself to save her parents from the Albanian mobsters who'd taken them hostage.
Aside from the promise that no one will be "taken," plot details are otherwise being kept under wraps for now. As of earlier this year, Forest Whitaker was said to be in talks for an unspecified role. It's unclear whether he'd be playing a friend or a foe to the Mills family.
No release date has been announced for Taken 3.