'The Quiet Ones' Trailer #2: Sam Claflin And Jared Harris Toy With A Demon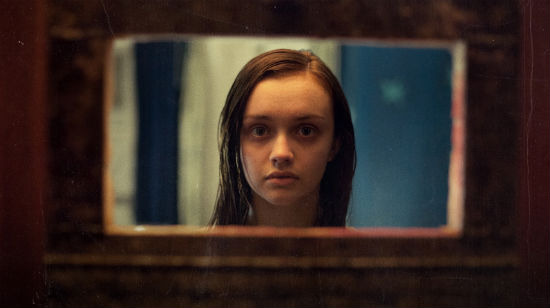 A second trailer for the Hammer Films horror film The Quiet Ones is now online. The film is based on a true story of a university professor (Jared Harris) who recruited some students (such as Sam Claflin) to help him conduct a series of experiments on a young girl (Olivia Cooke) who is possessed by a demon. Directed and co-written by John Pogue, The Quiet Ones is scheduled for release April 25.
Compared to the first Quiet Ones trailer, this one is shorter, punchier and incredibly effective. Check it out below.
Head to Apple to watch in HD, but here's an embed.
There are a ton of awesome money shots in the 60 plus seconds and it would be super impressive if the film could live up to this. The actors certainly have the chops and, in a post Hunger Games: Catching Fire world, the Sam Claflin fans are going to show up. But we'll have to wait and see. That late April release date is not quite summer, and The Amazing Spider-Man 2 is looming.
A university student (Sam Claflin of The Hunger Games: Catching Fire) and some classmates are recruited to carry out a private experiment — to create a poltergeist. Their subject: an alluring, but dangerously disturbed young woman (Olivia Cooke of Bates Motel). Their quest: to explore the dark energy that her damaged psyche might manifest. As the experiment unravels along with their sanity, the rogue PHD students are soon confronted with a terrifying reality: they have triggered an unspeakable force with a power beyond all explanation. Inspired by true events, The Quiet Ones is directed by John Pogue from a screenplay by Craig Rosenberg and Oren Moverman and John Pogue, and based on a screenplay by Tom de Ville. Lionsgate presents and Exclusive Media presents in association with Traveling Picture Show Company a Hammer Films production in association with Midfield Films.