'Pan': Rooney Mara To Play Tiger Lily In Peter Pan Origin Movie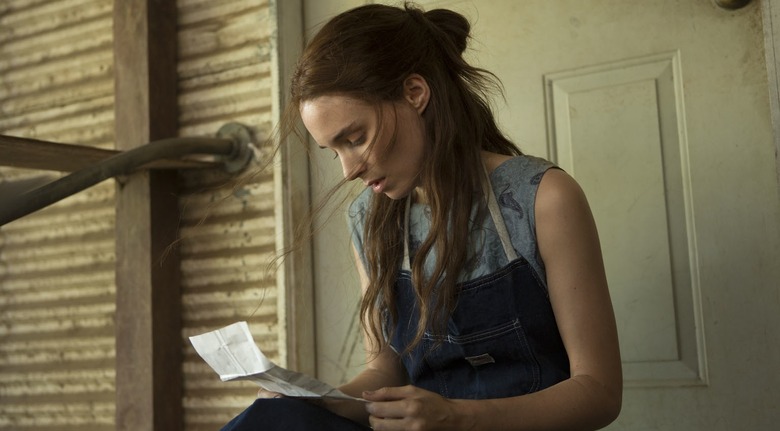 Casting heats up on Pan: Rooney Mara is getting in on the fairy tale trend. The Dragon Tattoo actress has just landed the role of Tiger Lily in Pan, the Peter Pan origin tale being directed by Joe Wright. She joins a cast that also includes Hugh Jackman as Blackbeard and Garrett Hedlund as Captain Hook. Get plot details and more after the jump.
Greg Berlanti (Green Lantern), Paul Webster (Anna Karenina), and former WB exec Sarah Schechter are producing. Warner Bros., where the project is set up, sees Pan as a potential franchise-starter that could appeal to Harry Potter and Lord of the Rings fans.
As capable and charismatic as Mara is, she's not the most obvious fit for Tiger Lily. The character is usually portrayed as Native American, which Mara is not. (As far as we know, anyway. We haven't seen her genealogy chart.) Nevertheless, TheWrap writes that Wright "is planning to create a world that very international and multi-racial."
Casting a white actress in a traditionally non-white role seems like an odd way to get the diversity ball rolling, especially considering that both of the other actors cast so far are white as well. The cast isn't even all that international right now; Jackman is Australian but Hedlund and Mara are both American. But maybe there are plans in the works to add actors of other nationalities and ethnicities in the other roles.
Mara was last seen in Spike Jonze's Her and is currently at work on Todd Haynes' Carol, which also stars Cate Blanchett. Also coming up in the next couple of years for her are Stephen Daldry's Trash and an untitled Terrence Malick project, and maybe a Dragon Tattoo sequel if Sony ever gets the ball rolling on that.
Pan opens in 3D on July 17, 2015.