Watch: 'Insight: Derek Cianfrance' Examines The Director's Process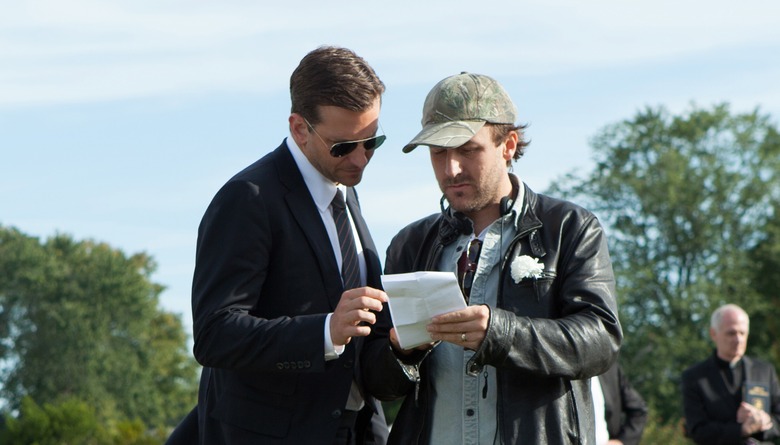 Though he only has three features to his name — one of which, Brother Tied, was little seen to begin with and isn't even available on home video now — Derek Cianfrance has already established himself as a filmmaker worth paying attention to. Today, a new video does just that. Described as a "guided tour" of the process behind Blue Valentine and The Place Beyond the Pines, Kees van Dijkhuizen's Insight: Derek Cianfrance combines the footage and Cianfrance's DVD audio commentary from the two movies. Think of it as a commentary track for people who don't have four hours to spend re-watching the films, if you like. Check it out after the jump. In an email, van Dijkhuizen, whom you may remember from his year-end retrospectives or his "[the films of]" series, explained his reasons for making the video.
Derek Cianfrance is a director and writer to look out for; the acclaimed 'Blue Valentine' delivers emotionally raw punches throughout and feels nouvelle vague in approach but not in execution, while last year's more stylized 'The Place Beyond The Pines' is a cross-generation thriller with multiple protagonists. His films have inspired me a great deal and I wanted more people to get to know this extraordinary artist, and what better way to do that than through his own words.
There are two versions of Insight: Derek Cianfrance. The first is van Dijkhuizen's preferred edit, but it contains cursing, violence, and The Place Beyond the Pines spoilers. If all the bad words and revealing details put you off of the above version, check out the more SFW, more spoiler-free cut below. Insight: Derek Cianfrance resembles van Dijkhuizen's "[the films of]" series in that it spotlights a particular director's style, but the addition of Cianfrance's own words adds a welcome perspective. It's unclear whether he plans on doing more of these Insight videos, but we can think of plenty more directors we'd like to see him tackle if he does.