'The Lego Movie 2' To Be Directed By Chris McKay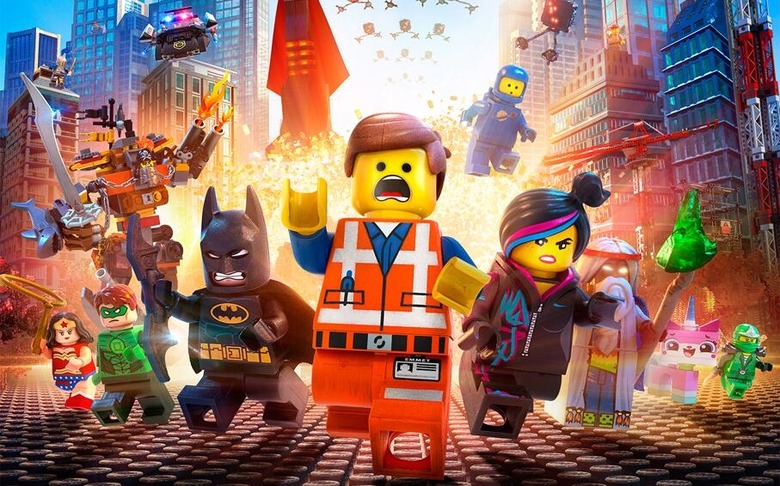 The Lego Movie 2 has found its director and it's one of the major creative forces behind the original. Chris McKay, who headed up the bulk of the animation for directors Chris Miller and Phil Lord, has been tapped to direct The Lego Movie 2, set for release May 2017.
Deadline broke the news. Lord and Miller are producing the sequel and Michelle Morgan and Jared Stern are writing. Since the release date is so far off, very little is set in stone at this point. But according to the report, the film could be "a straight sequel or a film that broadens the LEGO empire by focusing on the character Ninjago."
Lord and Miller's departure will obviously be a blow to many fans, but the directors are coming off multiple hits and have multiple other movies they've been developing. McKay, on the other hand, does not get the credit for the $225 million hit he probably should. He's a seasoned animation vet, having directed the bulk of Robot Chicken episodes. Lord and Miller credit him with a huge chunk of the movie and this, his feature directorial debut, is the reward. He was on a short list of directors in contention for another toy-adaptation, Masters of the Universe. This most likely takes him out of the running for that.
The first Lego Movie is still going strong in theaters and will be an even bigger hit once it hits the home market. It's one of those films kids are going to watch again and again, and parents will even enjoy watching again and again. And while the original does set up a version of a sequel, there's no reason they have to go that way. I think it's a total blank slate with this world. However, it would be kind of disappointing if Emmet, Wyldstyle and all their friends didn't at least come back for a little bit. They were the heart of the movie.
What do you think about McKay helming The Lego Movie 2?
UPDATE: Chris Miller tweeted this:
Very excited @buddboetticher is directing LEGO 2. He was the underheralded hero of the 1st one. @philiplord & I will still be very involved.

— Christopher Miller (@chrizmillr) March 12, 2014