'Fantastic Four': Four Actors Who Might Be Doctor Doom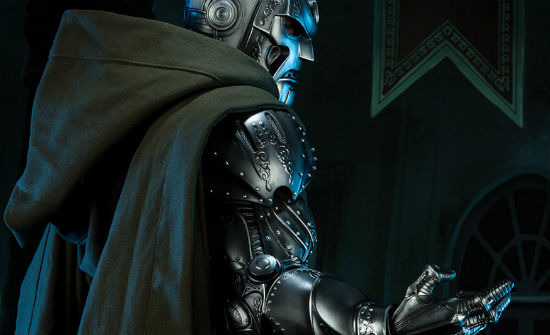 Now that Josh Trank's Fantastic Four has been set, it's time to cast the villain. And as in previous Fantastic Four films, that villain will be the evil Doctor Doom. Rumors had been swirling about a female possibly playing the role, but those were squashed. Now The Wrap is reporting Trank and company are down to four actors to potentially play the role. Read their names below.
The Wrap, which also broke the core casting, say these four actors are up for the role of the villainous Doctor Doom:
Eddie Redmayne (Les Miserables)
Toby Kebbell (Rocknrolla)
Domhnall Gleeson (About Time)
The site revealed the names in a new edition of Whats the Deal With Jeff Sneider, which you can watch here.
What's interesting about this list is each actor has played a decent array of roles so far in their careers. There are plenty of bad-ass, Doctor Doom-esque roles in there (as in Rocknrolla, Control, Harry Potter), but also some singing (Les Miserables), romantic comedy (About Time), biopic work (On the Road) and more. There's a wealth of material for producers to look at when deciding who'll eventually put on the mask for the summer of 2015. Plus, each actor has some big, big movies coming out in the next year or so – these actors are in Malificent, Jupiter Ascending, Dawn of the Planet of the Apes, and Unbroken.
Also mentioned in the video is Boardwalk Empire actor Jack Huston. He was reportedly up for the role, but may or may not still be in the hunt. Sneider says, to his knowledge, it's down to these four guys.
So – what do you think? Who would be the best Victor Von Doom? Sam Riley, Eddie Redmayne, Toby Kebell or Domhnall Gleeson?
Fantastic Four, directed by Josh Trank, opens June 2015. It'll star Miles Teller, Kate Mara, Michael B. Jordan and Jamie Bell.
Image: Sideshow