'Game Of Thrones' Ending After Seven Or Eight Seasons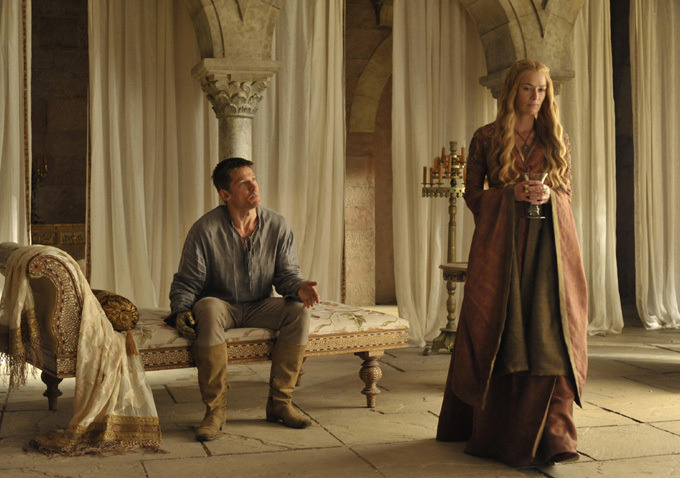 It doesn't feel that long ago that HBO first took us into the magical land of Westeros. But sometime during Game of Thrones' upcoming fourth season we're going to hit the halfway point of the entire series. According to showrunners David Benioff and David Weiss, the current plan is to wrap up the show after "seven or eight" seasons.
The pair also revealed they already know how things will end for all of the characters, even if George R.R. Martin hasn't revealed their fates to the world at large. Hit the jump to read their comments, and to check out Vanity Fair's gorgeous Game of Thrones cover.
Last year we went out to Santa Fe for a week to sit down with him [Martin] and just talk through where things are going, because we don't know if we are going to catch up and where exactly that would be. If you know the ending, then you can lay the groundwork for it. And so we want to know how everything ends. We want to be able to set things up. So we just sat down with him and literally went through every character.
The upcoming fourth season of the series covers roughly the second half of Book 3 of Martin's A Song of Ice and Fire series, and perhaps bits of Books 4 and 5. Martin currently plans to publish two more books in the series, but it's unclear when they'll actually come out.
While the writers wouldn't give away anything about how the show would end, Weiss did offer some information on when the show would end. "It doesn't just keep on going because it can," he said. "I think the desire to milk more out of it is what would eventually kill it, if we gave in to that." Ideally, he revealed, he'd like to wrap things up after seven or eight seasons. 
Here's the Vanity Fair cover, featuring Kit Harington, Emilia Clarke, Lena Headey, Nikolaj Coster-Waldau, and Peter Dinklage in costume. The Starks were positioned as the protagonists in Season 1, but the Lannisters are really the focus now, aren't they? The only Stark on this cover isn't even a real Stark.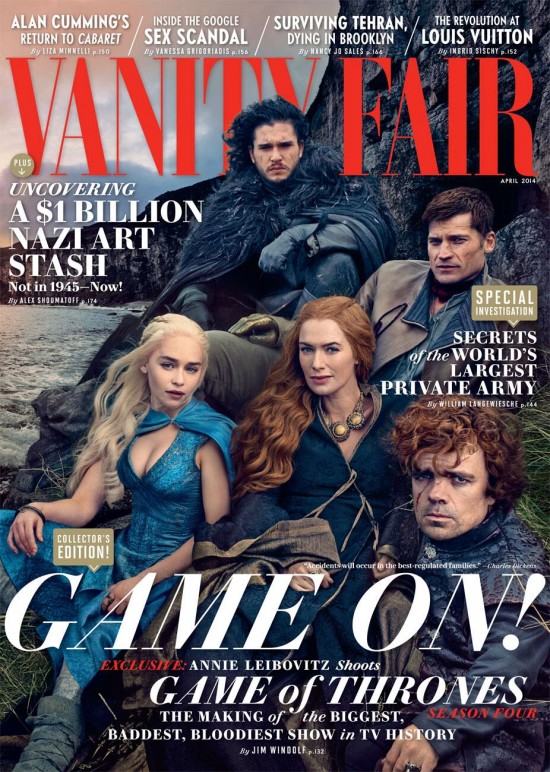 Inside, there's a gorgeous spread featuring, among other things, Dany and her majestic dragons.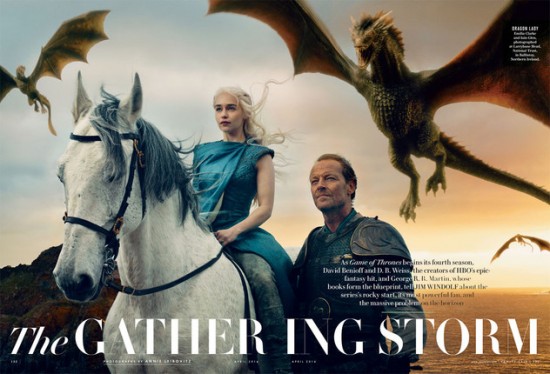 Here's the behind-the-scenes video from the shoot. It's not very informative, but it is kind of fun. When else do you get to see Tywin Lannister (Charles Dance) chat with Brienne (Gwendoline Christie) over coffee, or Tyrion Lannister snuggle up with Jon Snow?
Game of Thrones' fourth season premieres April 6.