'24: Live Another Day' Trailer: A Traitor And A Psychopath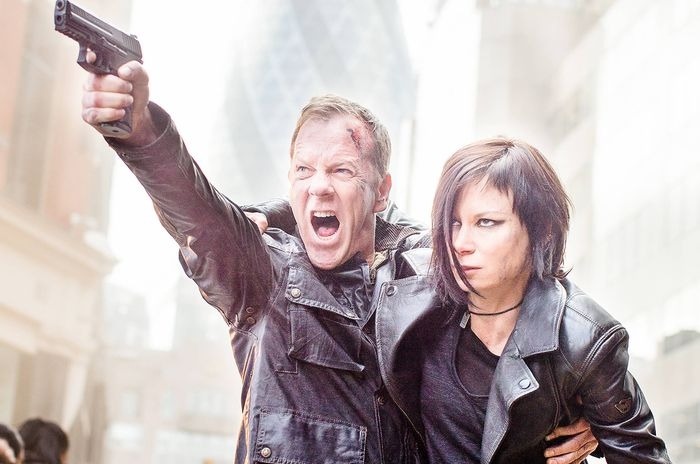 The first 24: Live Another Day trailer was released during the Super Bowl last month. But the first 24: Live Another Day trailer featuring actual footage from the series was revealed this weekend.
In it, CIA head Steve Harris (Benjamin Bratt) spots Jack Bauer (Kiefer Sutherland) for the first time in years. Like us in the audience, he seems excited to see Jack; unlike us, it's because he thinks Jack is a bad guy.
But that's not even the biggest of Jack's worries. As he warns Chloe (Mary Lynn Rajskub), "If the American president is assassinated on foreign soil, you're looking at a world war." And the only man who can stop such a cataclysmic event is... well, you can probably guess. Watch the pulse-pounding promo after the jump.
24: Live Another Day doesn't exactly follow the real-time format followed by the original series. While each individual episode corresponds to one hour of Jack's day, there will be time jumps between episodes. But the series isn't giving up any of its urgency. Here, the ticking clock is represented by the sound of an actual ticking clock.
The 12-episode limited series picks up about four years after the eighth season of 24. Jack, now a fugitive wanted by the CIA, resurfaces in London in order to stop a terrorist attack that could have devastating, far-reaching consequences.
Also returning from the original show are President James Heller (William Devane) and Audrey (Kim Raver). New characters include the CIA's Kate Morgan (Yvonne Strahovski), Joran Reed (Giles Matthey), and Erik Ritter (Gbenga Akinnagbe), as well as the White House Chief of Staff Mark Boudreau (Tate Donovan) and the hacker Adrian Cross (Michael Wincott).
24: Live Another Day premieres May 5.