'Tales To Astonish' Trailer: Marvel Makes A Documentary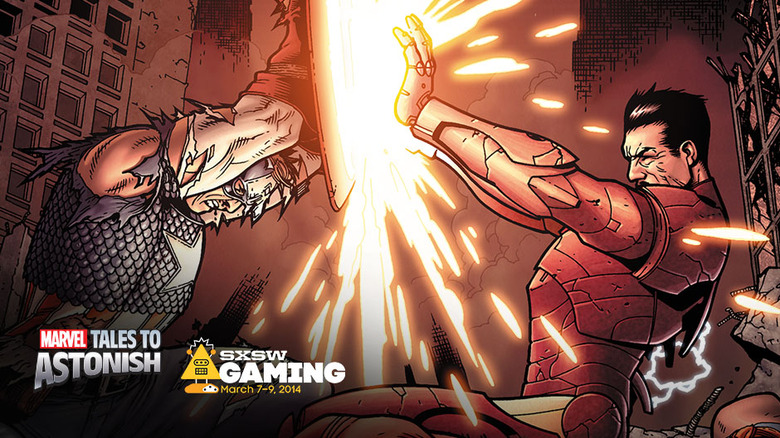 Over the years, Marvel Studios has given us a '40s war movie (Captain America: The First Avenger), an otherworldly fantasy-adventure (Thor), and a political thriller (Captain America: The First Avenger). Now one of their newest projects expands Marvel's horizons even further, into the realm of documentary. Tales to Astonish is a short-form documentary series that examines the context of Marvel's most famous recent tales.
The first episode, directed by Eric Drath, centers on the Civil War mega-crossover event of the mid-aughts. While the events depicted in it — Captain America and Iron Man squaring off over the Superhero Registration Act — are entirely fictional, they paralleled real-world events like the Patriot Act. Watch the first Tales to Astonish trailer after the jump.
On Marvel.com, John Cerilli, Marvel's VP of Content & Programming, explained the idea behind Tales to Astonish.
So many of Marvel's stories and characters were created by storytellers—editors, writers, pencilers—who like all great artists are often influenced by events happening in the real world. In 'Tales to Astonish,' we now have the opportunity to explore all of these influences and, in turn, entertain a wider swath people who may or may not have known about these things, but are interested in entertainment with really compelling narratives.
It was the perfect medium to take a comprehensive look at the impact Marvel characters and stories have had not only on the Marvel Universe, but to real world itself.
The "Civil War" episode, for example, features commentary from Stan Lee, Joss Whedon, and political pundit Tucker Carlson. Future topics, according to USA Today, include the modern art community's rejection of comic art, Tony Stark's drinking problem, and Captain Marvel's battle with cancer.
Unfortunately, it's not yet clear how exactly Tales to Astonish will be released. "There's still decisions being made about where we want to distribute this," Cerilli told USA Today. "But this thing was done and was ready to go and we decided to bring it down to South By Southwest and see how people react to it."