This Week In Trailers: Last Hijack, The Trembling Giant, The Smart Studios Story, Breathing Chamber, Mastodon, Children Of Salt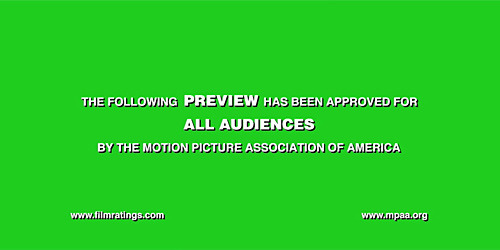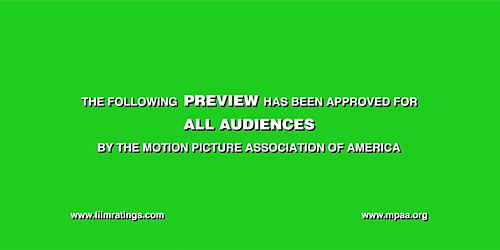 Trailers are an under-appreciated art form insofar that many times they're seen as vehicles for showing footage, explaining films away, or showing their hand about what moviegoers can expect. Foreign, domestic, independent, big budget: What better way to hone your skills as a thoughtful moviegoer than by deconstructing these little pieces of advertising? This week we rethink our decision to become terrorists on the open sea, open a recording studio in Wisconsin, get weirded out by a breathing disorder, derive some pleasure in the killing some woodland fauna with modern weaponry, watch a relationship completely implode on itself, and wonder how to be better friends with alcoholics. 
Last Hijack Trailer
Director Tommy Pallotta has an interesting pedigree.
Working with Richard Linklater off and on since Linklater's debut film Slacker hit the world in 1991, you can see where some of that hands-on experience has rubbed off on his own stylistic choices. The cartoonish quality of the animated moments only help to define the world we're dropped into as we experience the life of a man who is entranced by the allure and promise of what hijacking can offer to a man who doesn't have much in the way of prospects. What is so thrilling about this trailer is how it doesn't quite give us anything more but the broad, dramatic strokes of the story. We're not standing in judgement of this guy, just standing on the edge of the things that are happening and the artistic interpretation of the world he lives in.
The Trembling Giant Trailer
Absolutely amazing.
Has anyone remarked on that certain moment when you realize your blinds are breathing? When there's a breeze going through the house and they push out slightly before clicking back into the window sill with just a little force? There's something about feeling connected to the natural world around you that this trailer captures quite well. Director Jared Evans hones in on the way in which hunting is much more than having a case of Natty Light under one arm and a 12-gauge under the other.
We go on an expedition with these people into the wilderness but it doesn't feel like something you would see on Babe Winkleman's Outdoor Secrets. This seems a little more personal as the trailer winds its way though some gorgeous landscapes, hunters armed with their weapons and donning cammo. There's serenity in the chase for the creatures they're after and, even as a non-weapon owning wuss, I can't help but leave watching this feeling comforted in the knowledge that there are some who hunt for the thrill and some who hunt to consume and find some kind of balance in life because of it.
The Smart Studios Story Trailer
Who would've thunk that this came out of Madison, Wisconsin?
Growing up in the 90's if you were in to bands like Soundgarden, Smashing Pumpkins, Nirvana, or Garbage you could not not hear about Butch Vig. The man was a quintessential Svengali of all things mainstream rock at that time and was just known for his technical prowess behind the scenes as a guy who just had an ear for what worked. Documentary filmmaker Wendy Schneider was a part of the studio that included Butch and was transformed by this unlikely overlooked oasis, this Midwestern magnet, for talent. This Kickstarter trailer efficiently lays out the studio's pedigree and place in history while feeling raw and direct.
It's an interesting composition of this being a "Hey. can you spare a dime?" while also being something that plays like a trailer with the best bits sprinkled among the narrative. While I think this could have fared a little better by putting Billy Corgan's, or any mainstream visage a mass quantity of people would know, face at the front of this thing I still believe this looks like a very nice, casual look at a studio that helped shape the sound of a certain time, a certain era.
Children of Salt Trailer
I'm sure all of us have relationships that have dissolved horribly.
One of the things I've enjoyed about movies like 500 Days of Summer and Blue Valentine is that there is a beauty in watching things fall apart. Not everyone ends up together in life and, most of the time, things end with a thud. To that end, there never seemed to be a great portrait of what that looks like before filmmakers saw that there can be something just as viscerally appealing by watching the slow death of a couple. Director Caleb Andrew Ward seems to be capturing those final throes that just need to peacefully end but it's this kind of trailer that draws me in the most. If you remember the giddy feelings of those initial months when you meet someone new and you think that this is it, this is the one that will help me conquer all life has to throw at me, imagine turning that feeling inside out like a tube sock and that's what's on display here.
I was taken by how honestly visceral it is as it captures the fleeting moments that couples share with one another. While I don't know how accurately it captures what happens in the actual movie, the trailer at least gives us a glimpse into what kind of a ride we're in for should we decide to take things to the next level.
Breathing Chamber Trailer
I have no idea what is going on here but I like it.
Director Carlos Marulanda might be playing his narrative cards close to his chest but it doesn't take away for what is a very stark trailer that is at the same time confusing but a visual delight. We don't know anything about anyone and we don't know what has brought us all here today to see this but the moments that we're shown most definitely make an impression. Is this a visualization of what it's like to be afflicted with a breathing disorder? I have no idea but it's amazingly creepy and not afraid to take a chance that what he really has to say is not for us to know right now. Whether or not this is a strong enough calling card to have people clamor to get more information is really the best indicator of whether someone wants to know why a man is standing on a beach with an oxygen tank saddled to his side. It is for me.
Mastodon Trailer
Tight and tidy.
Director Oren Soffer has managed to capture my attention and put my curiosity in a stranglehold with this just over a minute teaser for a movie I want to know more about based on what's presented. As we look upon a sun-kissed beach first thing in the morning we're played what sounds like a pretty dire voice mail by what is most likely one of this movie's antagonists. He sounds sad, he sounds desperate, and as we pan closer on the beach we see what probably is the caller in question, face down, lifeless. There is no movement but yet there is a beautiful juxtaposition of daybreak and nature while we try and figure out whether this dude is dead from an OD, whether he hit his head on the rock in front of him and thus making him spill his wine, whether that's dried up blood, take your pick. Again, it's just over a minute and it does what it needs to do: get it, slip you some information, tease you with an image, have you start question what you're seeing, and get out. The accomplishment is very subtle but Soffer manages to do what many only wish they could: Have you say "Well, what happened?" by the end of it all.
Nota bene: If you have any suggestions of trailers to possibly be included in this column, even have a trailer of your own to pitch, please let me know by sending me a note at Christopher_Stipp@yahoo.com or look me up via Twitter at @Stipp
In case you missed them, here are the other trailers we covered at /Film this week: