'Last Week Tonight With John Oliver' Trailer: All The News, Eventually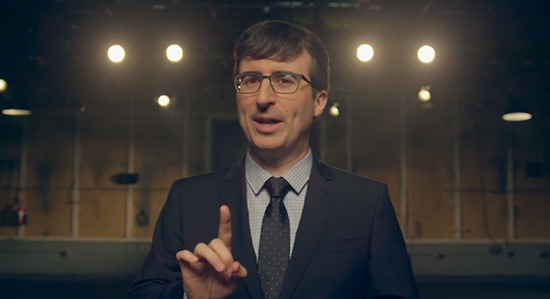 John Oliver, who came up through the ranks at The Daily Show, is about to debut his own comedy news program, and here's the first Last Week Tonight With John Oliver trailer. This gig comes after Oliver's very successful run filling in for Stewart as The Daily Show anchor. Sure, Jon Stewart is still going strong at The Daily Show, and his one-time protege Stephen Colbert is at the top of his game on The Colbert Report. But there's room for more comedy in news. (Or more news in comedy?)
The show will air each Sunday night on HBO. Presumably Oliver and his writing team will mine some of the same comic vein familiar to viewers of The Daily Show and The Colbert Report, only with the language and content freedom that HBO provides.
This trailer pokes fun at the fact that the show won't exactly be the most timely presentation of the week's news. It's a great trailer that really gets across Oliver's personality, and hopefully augurs good things for the show.
Last Week Tonight With John Oliver debuts on Sunday, April 27 at 11 PM on HBO.