'24: Live Another Day' Images Have Jack Bauer Back In Action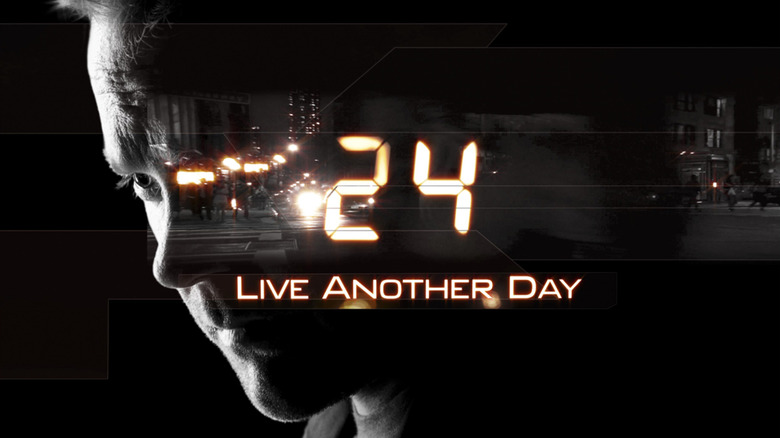 The first teaser for 24: Live Another Day debuted during the Super Bowl, but since we've yet to receive a full-length trailer we're still mostly in the dark as to what the show will actually look like. Happily, we have a slightly better idea today since Fox has revealed a big batch of stills.
The new 24: Live Another Day images feature returning characters Jack (Kiefer Sutherland) and Chloe (Mary Lynn Rajskub), along with lots of fresh faces played by Yvonne Strahovski, Benjamin Bratt, Tate Donovan, and more. See them all after the jump.
The 12-episode limited series picks up four years after the events of the series finale. Jack, now a fugitive wanted by the CIA, has resurfaced in London and is trying to prevent yet another terrorist attack.
Bratt plays Steve Harris, the head of the CIA, and Strahovski the "resourceful and ruthless" agent Kate Morgan. Also on their team are computer tech Joran Reed (Giles Matthey) and arrogant field operative Erik Ritter (Gbenga Akinnagbe).
In the White House is president James Heller (William Devane), whose chief of staff is Mark Boudreau (Donovan). It just so happens that Boudreau is married to Heller's daughter, Jack's ex Audrey (Kim Raver). As for Chloe (Rajskub), she's now an Edward Snowden-esque radical, who's working with hacker Adrian Cross (Michael Wincott).
Anticipation for Jack's return is running so high that Variety estimates  30-second spot during the premiere could cost up to $500,000. Subsequent episodes will be cheaper at around $325,000, which is still high enough to make it the second-priciest program on broadcast TV. (Sunday Night Football comes in first at $628,000.) Keep that in mind as you DVR past the commercials when 24: Live Another Day kicks off May 5.