Jude Law Joins 'Susan Cooper' With Melissa McCarthy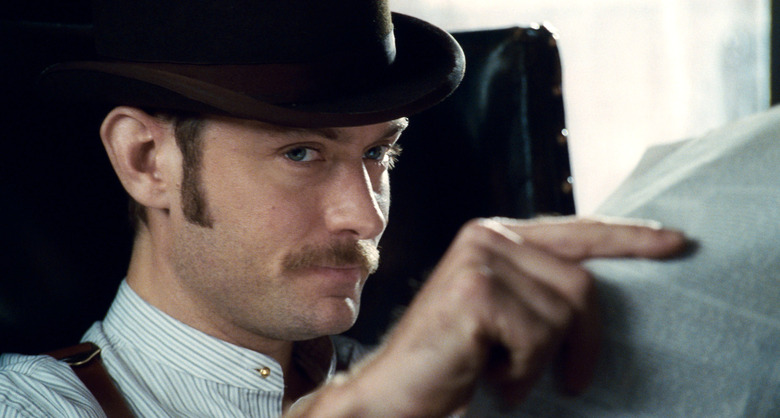 It's not really surprising that suave, handsome Englishman Jude Law would book a role in a James Bond-esque spy flick. But it's something of an unexpected delight to hear that he's been cast in this particular James Bond-esque spy flick.
Law is joining Melissa McCarthy and Jason Statham in Susan Cooper, the next comedy from Bridesmaids and The Heat helmer Paul Feig. More details after the jump.
Few plot details are known right now but Susan Cooper is said not to be a spoof. Instead, it's described as a "realistic" comedy in a similar tone as The Heat. Casino Royale was also cited as an inspiration in earlier reports. Should the film do well — and given McCarthy's recent track record, it probably will — Susan Cooper could launch a franchise.
What we know is that McCarthy will play the "female James Bond type" of the title. Statham will be another spy on her side, which probably means he'll be the Agent Ashburn to her Agent Mullins. The other actors' roles have not been revealed. Law would make a good villain, though, don't you think?
Law is coming off of well received turns in Steven Soderbergh's Side Effects and Joe Wright's Anna Karenina. His winning streak seems poised to continue with Wes Anderson's The Grand Budapest Hotel and the gangster dramedy Dom Hemingway, both due out within the next month.
Susan Cooper marks a slight departure for Law. While the Brit actor hasn't shied away from lighter fare like the Sherlock Holmes franchise, he hasn't done many out-and-out comedies. Indeed, he most recently wrapped the thriller Black Sea, in which he plays a submarine captain.