Page 2: Iron Giant, Pee Wee, Muppets, GoT, True Detective, Star Trek, 24, Ghostbusters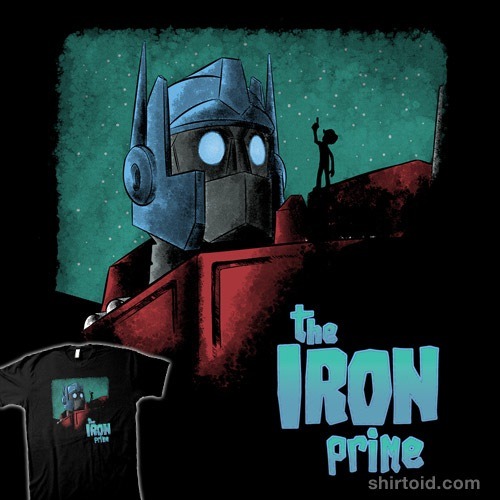 Page 2 is a compilation of stories and news tidbits, which for whatever reason, didn't make the front page of /Film. After the jump we've included 36 different items, fun images, videos, casting tidbits, articles of interest and more. It's like a mystery grab bag of movie web related goodness.
Header Photo: Iron Prime t-shirt
10 pilot season trends for fall
10 Movies '300' Made Possible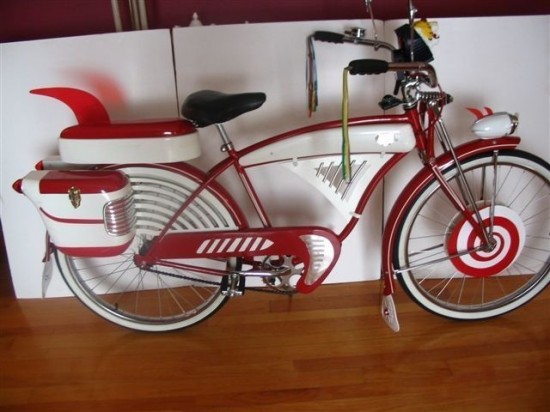 'Pee Wee's Big Adventure' Bike for Sale on Ebay
Can 'Divergent' Really Become the Next 'Hunger Games'?5 Theories About the New Season of American Horror Story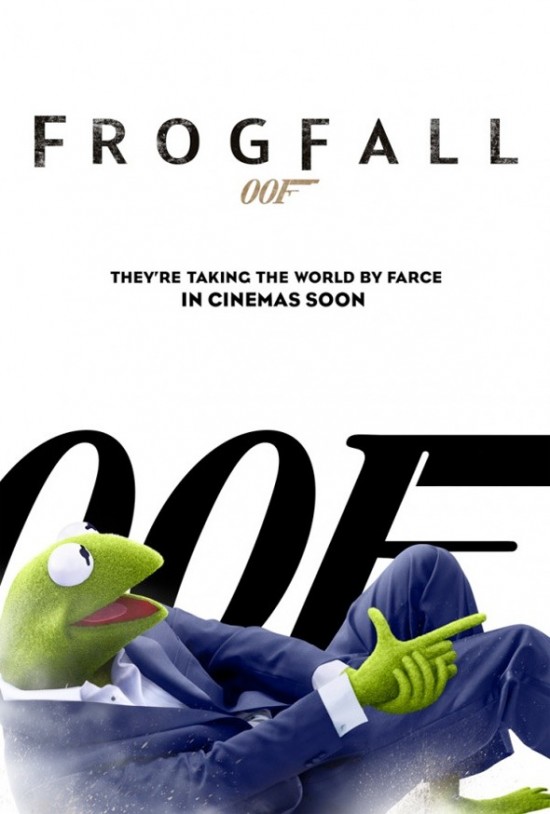 James Bond & Spy Thriller Parody Posters for 'Muppets Most Wanted'THE TOP 10 UNDISCOVERED TV GEMS TO WATCH
'West Side Story': Why a Steven Spielberg remake could work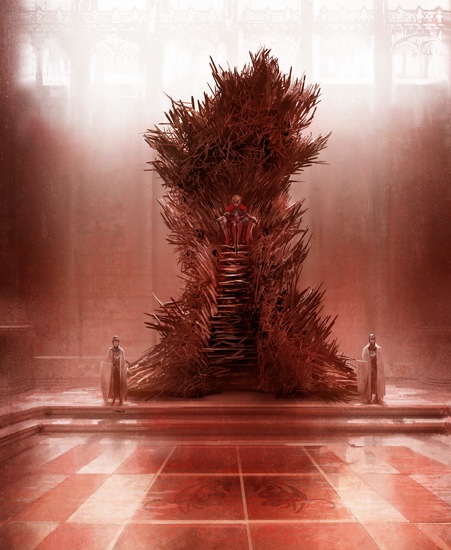 George R. R. Martin Art Show – Winter Is Coming – Ltd Art Gallery – Part II
Disney Interactive Lays Off 700 Employees
Here's The Mashup Of 'True Detective' And 'Star Wars' We've All Been Waiting For
Machinima Lays Off 42 Employees As It Turns To YouTube To Sell Ads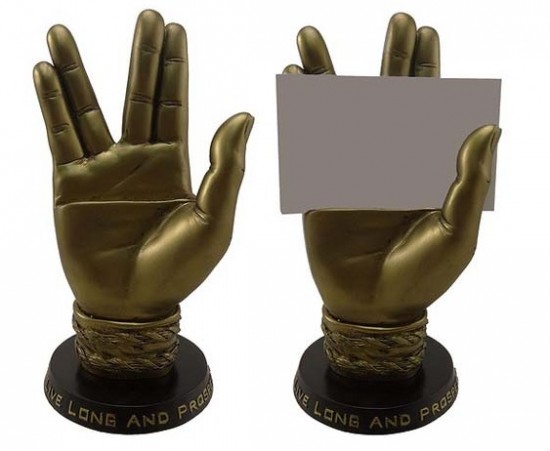 Star Trek Spock Hand Business Card Holder Statue
The Wolverine Writer Mark Bomback Checks Into Veronica's Room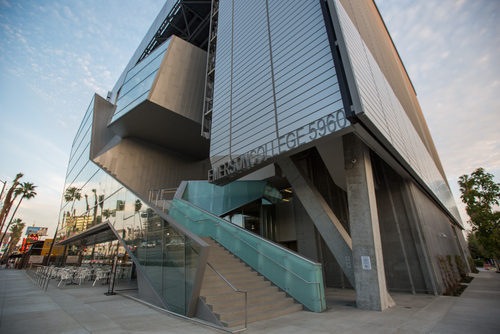 Take a Tour Through Emerson's Sexy New Hollywood Campus
Netflix Hooks Up New Seasons Of Canada's 'Trailer Park Boys' For Global Streaming
A Little Girl's Life is Ruined One Second at a Time In This Fantastic Short Film
MTV Movie Awards Nominations Revealed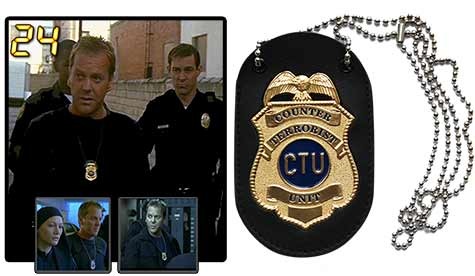 24: JACK BAUER CTU BADGE replica
What Does Adele Dazeem Think Of Muppets Most Wanted?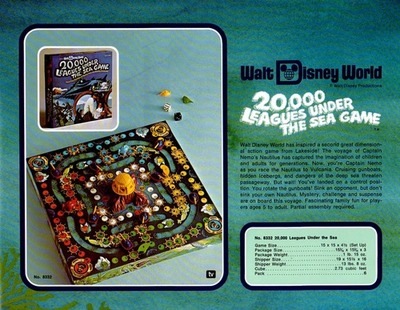 1975 board games for 20,000 Leagues Under the SeaEssential: The 6 Best Performances In The Films Of Wes Anderson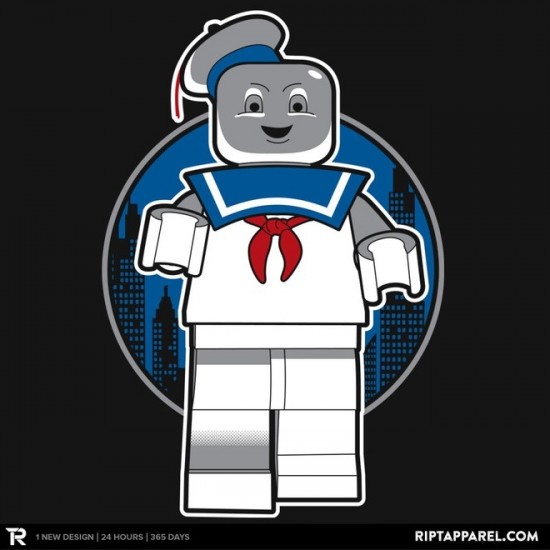 Today's t-shirt of RIPT Apparel is a Ghostbusters-inspired design
Lost 'Star Wars' Short Film 'Black Angel' Releasing Soon
The Most Scientifically Accurate Movie? You'll Never Guess
Comedy Central's 'Kroll Show' Renewed For Third Season
NECA 7" Pacific Rim Jaeger Coyote Tango Figure Video Review & Images
Anna Kendrick's Oscar Weekend Diary Proves She's JUST LIKE US!
Playing the President
all 43 Presidents portrayed by actors in TV/film.Darren Aronofsky Knew Nothing About Paramount's Last-Minute 'Noah' Changes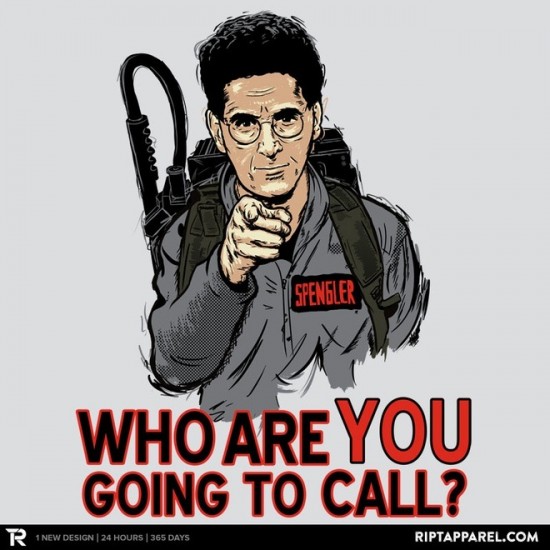 Today's t-shirt of RIPT Apparel is a Ghostbusters-inspired design
Lindsay Lohan to Guest Star on CBS's '2 Broke Girls'Watch: 50-Minute Roundtable With Directors/Producers Of 'Frozen,' 'Monsters University' & More
Writer-Producer Stanley Rubin Dies at 96
Larry Sher to Direct Peter Dinklage Pic 'O' Lucky Day'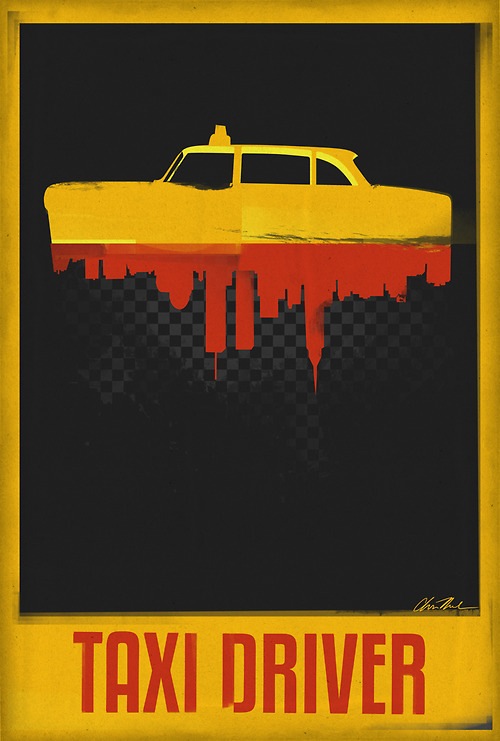 Taxi Driver poster by Chris Mellor
Krysta Rodriguez Lands A Lead In CBS' 'HIMYM' Spinoff 'How I Met Your Dad'
Shot for shot remake of Prometheus trailer with Land of the Lost footage. Epic.
Oscars: Surprise Batkid Appearance Was Pulled From Ceremony
Trailers From Hell: Bernard Rose on THE DECAMERON
Disney and Dish Ink Long-Term Deal, Giving Satcaster Internet-Streaming Rights to Live TV
TV Streaming Head-to-Head: Netflix vs Hulu vs Amazon Prime
Time Warner Cable To Offer Epix Beginning March 18
If Doc Brown Owned An iPad mini, This Is How He'd Have Used It
Newcomer Stacey McGunnigle Lands Lead In NBC Comedy Pilot 'Ellen More Or Less'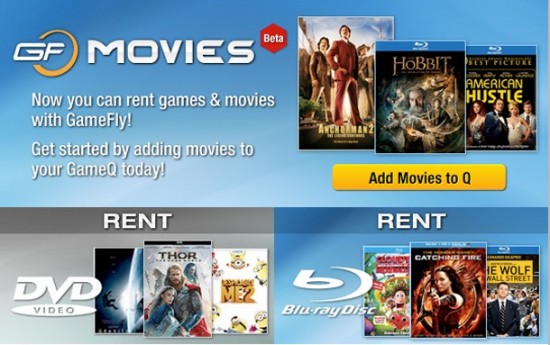 Gamefly tries adding movie rentals to its disc-by-mail service
Mary-Louise Parker Set as Star of NBC Comedy Pilot 'Feed Me'
If you have any interesting items that we might've missed that you think should go in /Film's Page 2 – email us!