Leonardo DiCaprio's Atlanta Olympics Bombing Movie Gets A Writer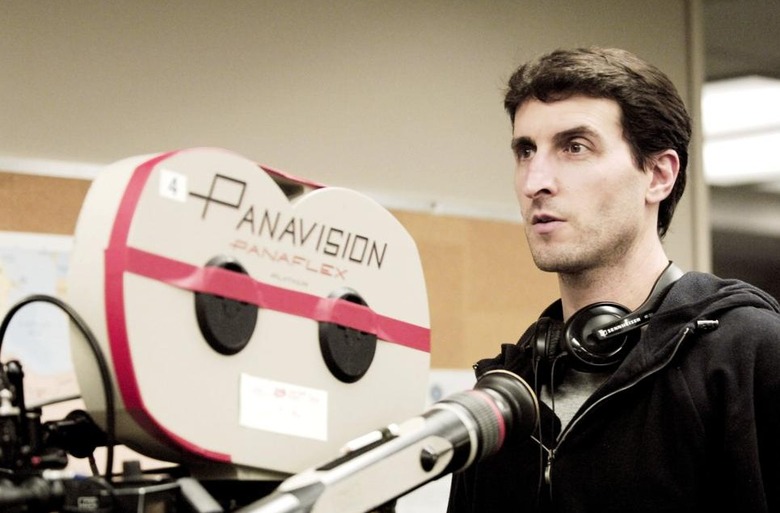 After securing an Oscar nomination for his work on Captain Phillips, writer Billy Ray has booked himself another fact-based drama. Ray is teaming with fellow 2014 Academy Award nominees Leonardo DiCaprio and Jonah Hill for The Ballad of Richard Jewell, about the 1996 Atlanta Olympics bombing. Get all the latest details after the jump.
Then The Atlanta Journal-Constitution reported that Jewell was being investigated by the FBI as a potential suspect. The media quickly turned on him, attacking Jewell's reputation and ruining his life. In truth, though, Jewell had done nothing wrong; he was formally cleared by the FBI not long after the original incident.
Hill will portray Jewell and DiCaprio will play the attorney that helps clear his name. The two were last seen onscreen together in Martin Scorsese's The Wolf of Wall Street. They also co-starred, sort of, in Quentin Tarantino's Django Unchained — DiCaprio had a major role as the villain, while Hill put in a cameo appearance as a Ku Klux Klan member.
Ray has quite a bit of experience with real-life drama. In addition to penning Captain Phillips, he wrote and directed Shattered Glass, about disgraced journalist Stephen Glass, and Breach, about turncoat FBI agent Robert Hanssen. He has also worked on the musical biopic Sinatra. His non-historical writing credits includes the first Hunger Games movie and the upcoming Mummy reboot.
It's unclear when The Ballad of Richard Jewell will get rolling. No director has been hired yet, and both DiCaprio and Hill have very crowded slates. But Ray's hiring proves that the project is a real priority for Fox, so expect it to move sooner rather than later.