Showtime Orders Morgan Spurlock Series 'Seven Deadly Sins'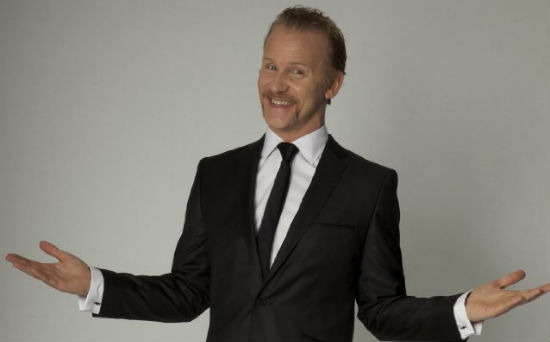 What would happen if you mixed Morgan Spurlock's documentary style with David Fincher's Seven? We may find out when Showtime airs his look at the "weird and darkly comic world of sin," Seven Deadly Sins, later this year. The show is Spurlock's exploration of the darker recesses of human nature, as it tackles one sin per episode, with Spurlock hosting.
Spurlock explains the show:
For years, I've wanted to do an 'Alfred Hitchcock Presents' style show comprised completely of non-fiction stories. A series just as dark and twisted as anything fiction could imagine, and now I'm thrilled to have that dream come true with 'Seven Deadly Sins.' With Showtime as a partner, we're going to make this as depraved as any scripted program as we dive head first into lust, gluttony, greed, sloth, wrath, envy and pride. You won't believe it until you see it ... and even then, you may not believe it.
If this does well it's easy to see how Showtime could renew it for a second season that keeps the seven-episode format, each time finding new ways to look at the same sins.
Variety announces that Seven Deadly Sins premieres on Showtime at 11pm on June 19.