'Monsters University' Short 'Party Central' Preview And Poster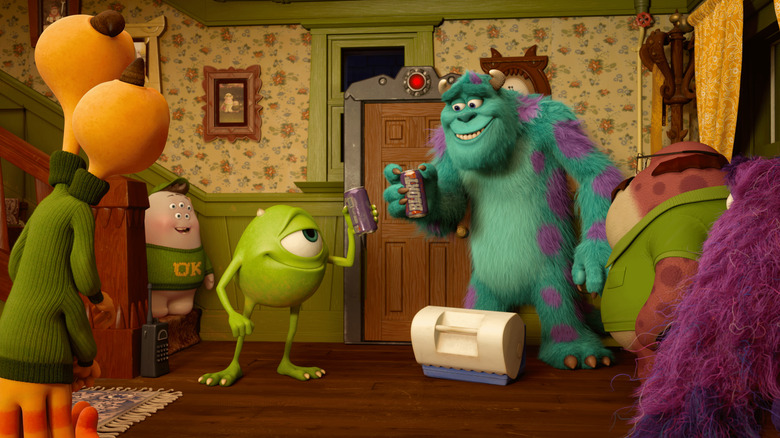 A dozen years passed between Monsters, Inc. and Monsters University, but Disney/Pixar isn't waiting nearly that long to bring the dynamic duo of Mike and Sulley back again. The Monsters University short Party Central is due to be released in theaters with Muppets Most Wanted later this month, and today we have a new clip featuring the Oozma Kappa brothers getting a bit devious. Watch it after the jump.
The new scene posted by Disney highlights one of their schemes, which hinges on the (entirely correct, in my experience) assumption that college kids will do anything and go anywhere for free pizza.
The clip seems to pick up more or less exactly where the last one left off. You can watch the earlier one below, if you missed it the first time around.
Now the gang just has to steal some music, some more monsters, and maybe some food and drinks, all without waking the humans. Then the party should be on its way.
Party Central debuted at D23 last summer to enthusiastic responses (including one from our own Germain Lussier) and was originally slated to premiere with The Good Dinosaur. When that film got pushed to 2015, Party Central hooked up with Muppets Most Wanted instead.Kelsey Mann, story supervisor on Monsters University, directed. John Goodman, Billy Crystal, Charlie Day, and Peter Sohn all reprise their roles as the Oozma Kappa brothers.
Disney also released a colorful new poster which suggests that Mike and Sulley will eventually be successful in their attempts to throw a legendary rager.