Daniel Espinosa To Direct Leonardo DiCaprio's 'Blood On Snow'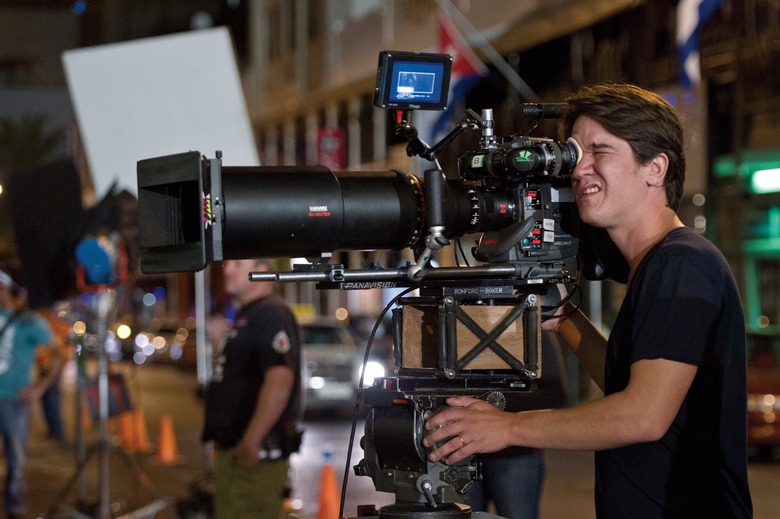 Sunday wasn't Leonardo DiCaprio's night, as it turned out, but the five-time Oscar nominee isn't letting that slow him down. One of his many upcoming projects, Blood on Snow, is taking a big step forward as Safe House director Daniel Espinosa enters talks to helm.
DiCaprio has been attached to produce and possibly star in the thriller since last fall. It's an adaptation of a two-book series by Norwegian crime novelist Jo Nesbø, who also provided the source material for Headhunters. More on the new project after the jump.
DiCaprio recently departed a different crime picture, The Deep Blue Good-By, owing to his busy schedule. It's not yet confirmed whether he'll star in Blood on Snow, but he's said to be developing it as a star vehicle for himself. Also on board to produce are DiCaprio's Appian Way partner Jennifer Davisson Killoran, and Langley Park's Kevin McCormick. The next step for the filmmakers will be to find a writer.
Espinosa made his name with the Joel Kinnaman thriller Snabba Cash (a.k.a. Easy Money), and then crossed over into Hollywood with the hit Safe House in 2012. He's coming off of the Cold War drama Child 44, which opens later this year, and has been rumored for the Assassin's Creed adaptation starring Michael Fassbender.
Nesbø has proven quite popular in Hollywood in recent years. There's an English-language remake of Headhunters in the works, and Martin Scorsese was at one time eyeing his book The Snowman for adaptation.