Watch: A 'Clueless' Remake From Iggy Azalea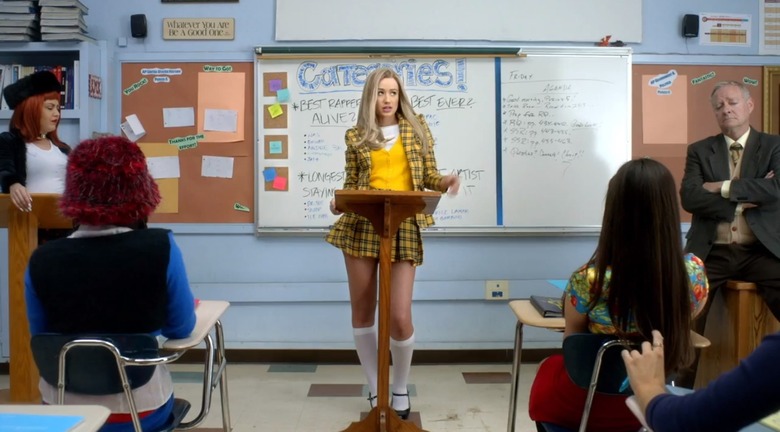 Unlike so many other classics of the era, Clueless has yet to be remade, rebooted, or sequelized. But now Aussie musician Iggy Azalea has taken it upon herself to give the teen comedy a 2014 makeover, for her new music video "Fancy."
It's basically a three-minute recreation of Amy Heckerling's movie, right down to Dionne's famous Dr. Seuss hat. Think of it as a bite-sized version of the story, for when you don't have time to watch the whole thing. Watch it after the jump.
My only quibble: What's a Clueless remake without a Paul Rudd equivalent? Heck, she could've gotten the real Paul Rudd to reprise his role. He's hardly aged at all.
The film turns 19 this year, which means that at this point it's older than the characters in it. Azalea is a bit older than that, but not by much — she would've been all of 5 when the film originally opened. So it says something about the film's staying power that it's still getting this much love.
Or maybe it's just that Azalea is huge into high school comedies. Earlier this year, she also participated in a Mean Girls reenactment with Amber Rose, Wacka Flocka Flame, and Ed Sheeran (as Cady!) for MTV.
Get More: