POTD: Oscars Selfie Gets 'Simpsons,' 'Lego,' And 'They Live' Treatment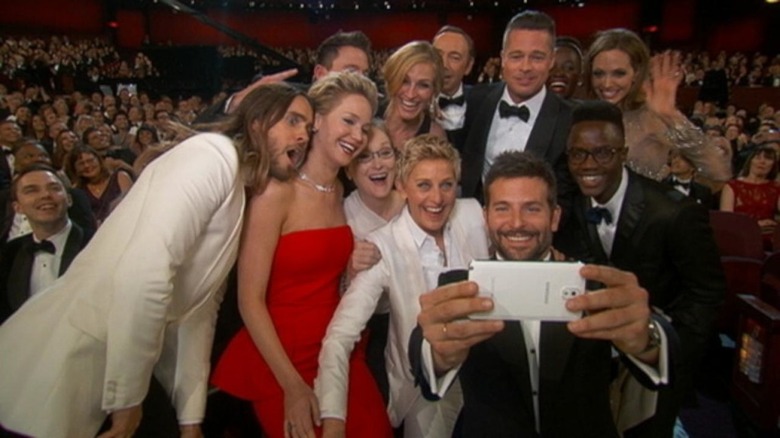 If you thought Ellen DeGeneres' star-studded, Twitter-breaking Oscars selfie couldn't possibly get any more charming, think again. (Or, if you thought it couldn't be any more deeply crafted as an ad, think again.) Simpsons creator Matt Groening and the Legoland Manchester have each offered their own takes on the meme-ready moment, and the results are exactly as amazing as you'd expect. Then there's a more biting revision of it that would make John Carpenter happy.
Check 'em out after the jump.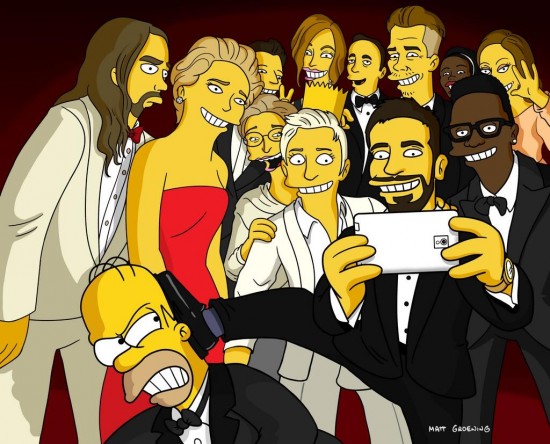 And ugly it is indeed. Poor Homer. Although you've got to admire Cooper's flexibility and multi-tasking skills. As for Bart, aw, buddy, don't be upset you didn't quite make the cut. Liza Minelli didn't either. At least we can see the top of his head.
At press time, Groening's artwork had been retweeted 20,000 times — nowhere near the 3.2 million DeGeneres' photo has gotten, or even the 780,000 that the previous record holder, Obama's re-election victory tweet, has received. Get on that, Simpsons fans.
Meanwhile, The Lego Group has uploaded what it claims is "the real #Oscars #selfie... sort of."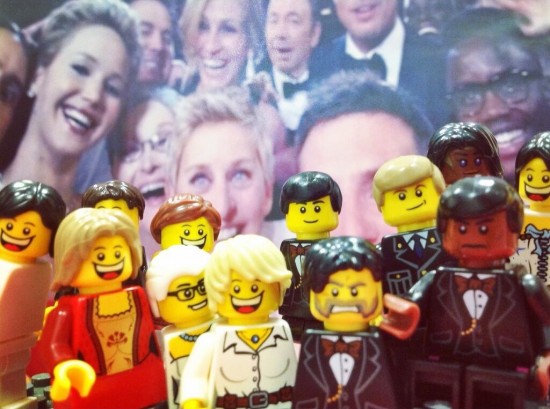 A for effort, B for accuracy, A++ for adorableness. DeGeneres and Streep are spot-on, but Lego Jared Leto is disappointingly lacking in quirk.
Funny how Cooper, who looks perfectly nice in the original photo, comes across like an a**hole in this one too. Why the glare, Lego Bradley? Maybe what these alternate takes tell us is that he's exactly as big of a jerk as his breakthrough turns in Wedding Crashers and The Hangover would have you believe.
At least Cooper gets to look friendly in this unofficial, alternate Lego version, created by Iain Heath. "@TheEllenShow told everyone to "retweet" her Oscars selfie. I thought she said "rebuild" it ...in LEGO," he wrote.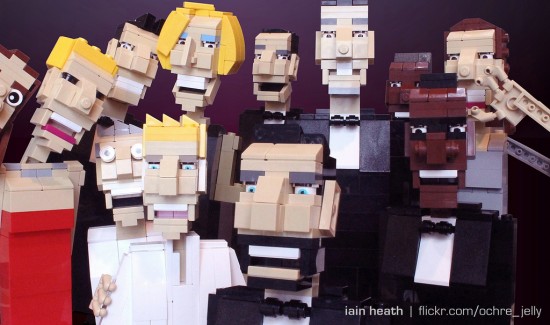 Finally, here's the true true version, which might best capture some of the response to Samsung's ad strategy during the Oscars. OBEY.
The real truth behind the #Oscars selfie. They Live! Obey Consume pic.twitter.com/5W7xH4ykoZ

— Phil Edwards (@Live_for_Films) March 5, 2014
Which version of the famous Oscar selfie do you like best?