'Idolmaker' With Justin Timberlake To Be Directed By Craig Brewer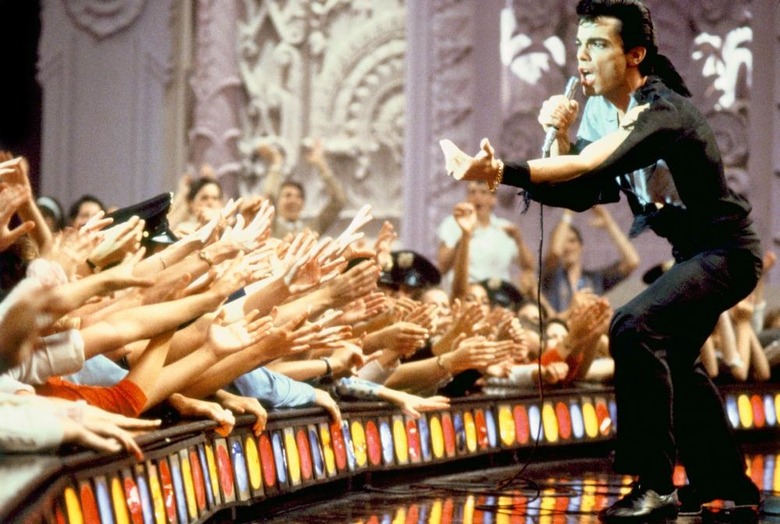 After a lengthy hiatus, Justin Timberlake finally returned to making new music last year with the album The 20/20 Experience. But he hasn't given up on his Hollywood dreams. MGM is developing a remake of The Idolmaker, with Timberlake set to produce. Now Hustle & Flow's Craig Brewer, who directed Timberlake in Black Snake Moan, in talks to helm. Hit the jump for more details on the project.
The 1980 drama centered on a mercenary music promoter named Vincent Vacari obsessed with finding the next big thing. He takes two boys under his wing with the intention of turning them into teen idols.
Real-life music manager Bob Marcucci, who discovered such act as Frankie Avalon and Fabian, inspired the tale and served as a technical advisor on the original. Taylor Hackford (Ray) directed, with Ray Sharkey as Vacari and Paul Land and Peter Gallagher playing the young musicians.
The new version got going in 2011 when MGM began developing reboots of several classic films in its catalogue. That same push yielded last month's Robocop, and next year's Poltergeist remake. Ryan Gosling was attached to write and direct early in the process, but quickly fell away thanks to his busy schedule.
Timberlake boarded the reboot as a producer last summer. Also producing are Hawk Koch and Gene Kirkwood, both of whom worked on the original. Although Timberlake has acted in several films and provided music for several dozen, The Idolmaker is one of his first producing gigs. It's not his last, though — he's also attached to produce and star in the Neil Bogart biopic Spinning Gold.