James Mangold Attached To Make 'The Deep Blue Good-By' Movie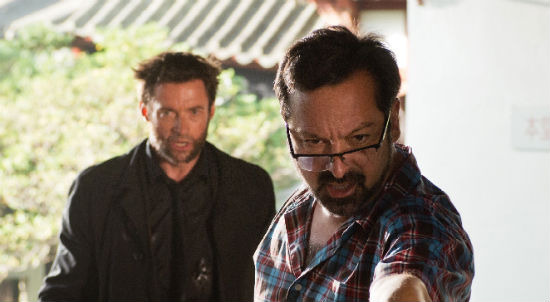 Travis McGee is one of the many crime fiction heroes that stars in his own series of books. McGee's basic approach to life is simple: he works only when he needs money, and then he takes jobs helping people recover stuff that has been taken from them. His fee is simple, too: he keeps half.
McGee is at the center of twenty-one books by John D. MacDonald, starting with the 1964 novel The Deep Blue Good-By and going through The Lonely Silver Rain in 1984. There have been a couple film and TV versions of the character in the past, and several efforts to film McGee's novels have come and gone without coming to fruition.
Among them, a Deep Blue Good-By movie has been in development for years. Now James Mangold has come on board to push those efforts forward. Mangold will direct The Deep Blue Good-By, with an actor yet to be cast in the lead role.
For a long time Leonardo DiCaprio was attached to star in the film, with directors such as Oliver Stone among the most prominent to take a crack at developing the project. Deadline reports that Mangold will work from the draft scripted by Dennis Lehane.
Fox has wanted to crack the McGee books open as a big franchise, but it hasn't been a speedy process. The plot of The Deep Blue Good-By has McGee, a beach-bum "salvage consultant" who lives on a houseboat, going after a man who has traumatized a young woman, and ending up on the trail of a treasure smuggled into the US after WWII.
One factor at play with the books is that the story in each is rooted very much in the time at which it was written. So the setting of the novels starts in the '60s and progresses through the '80s. The context for each, and the social and political concerns in the series, evolves along with the time. That seems like something Fox would not be excited to commit to. There are the simple logistical challenges of creating an evolving set of period pieces, and also the rigors of casting a lead to age along with the series in an industry that often likes to keep its heroes young.
Here's the plot of the novel:
Travis McGee isn't particularly strapped for cash, but how can anyone say no to Cathy, a sweet backwoods girl who's been tortured repeatedly by her manipulative ex-boyfriend Junior Allen? What Travis isn't anticipating is just how many women Junior has torn apart and left in his wake. Enter Junior's latest victim, Lois Atkinson. Frail and broken, Lois can barely get out of bed when Travis finds her, let alone keep herself alive. But Travis turns into Mother McGee, giving Lois new life as he looks for the ruthless man who steals women's spirits and livelihoods. But he can't guess how violent his quest is soon to become. He'll learn the hard way that there must be casualties in this game of cat and mouse.
Jame Mangold is also in development on a new Wolverine movie, and there's no telling whether this one or that sequel might go first.