'Afflicted' Trailer And Poster: Found Footage Horror With A Superhero Twist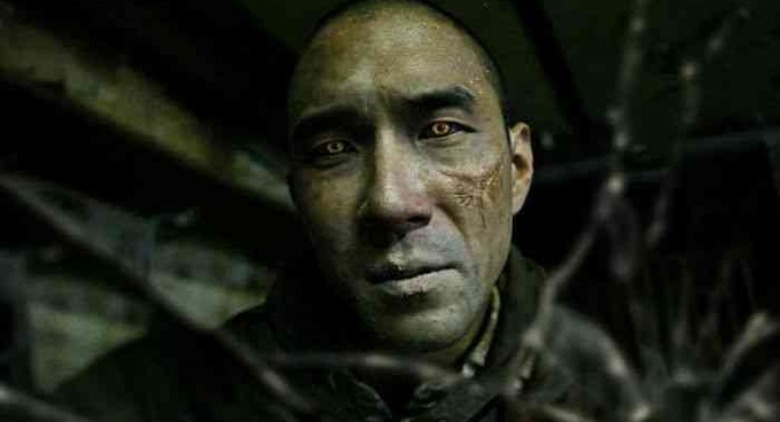 The Afflicted trailer might be one of the best Hollywood has released in a long time. Unlike traditional trailers, which are presented linearly, this one starts at the beginning, jumps to the end and works backward, showing how two friends' trip around the world goes horribly, horribly wrong.
Written and directed by Derek Lee and Clif Prowse, who also co-star, the film won Best Horror film, screenplay and director at Fantastic Fest, which is about as impressive as it gets when it comes to horror competition. CBS Films will release the film online and in theaters April 4, but you can check out the insane trailer right now.
Apple.com has the trailer in HD so head there to check it out. Here's an embed too.
Afflicted Trailer
The conceit here, taking Chronicle but spinning it into some kind of horror movie, is extremely cool. You can tell from the trailer that the visuals and camera work are very different. I have yet to see the film, but since the film played the festival circuit, there are lots of positive reviews out there. I'm really looking forward to it.
Here's the official poster for the award-winning film, which is out April 4.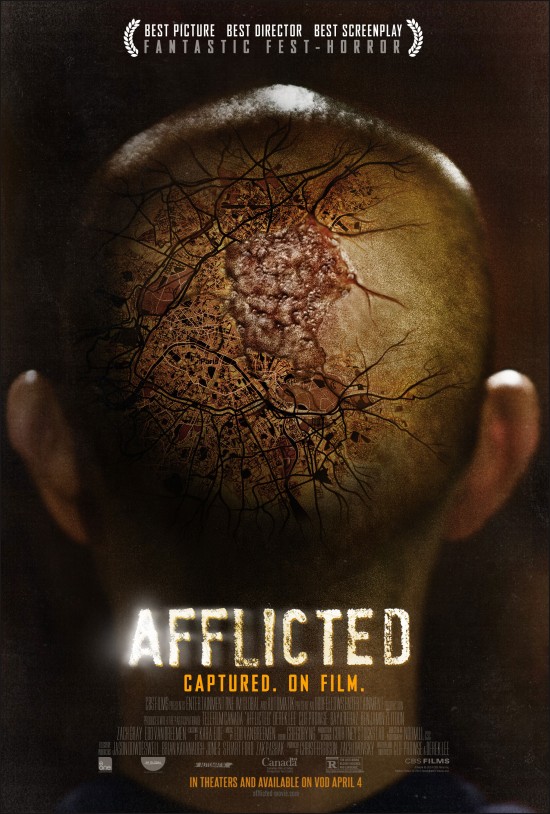 And finally, here's the official plot description. Did you like the Afflicted trailer?
This terrifying horror thriller follows two best friends who set out on the trip of a lifetime around the world. Their journey, documented every step of the way, soon takes a dark and unexpected turn after an encounter with a beautiful woman in Paris leaves one of them mysteriously afflicted. Winner: Best Picture (Horror), Best Screenplay (Horror), Best Director (Horror) at Fantastic Fest, and recipient of awards of recognition from the Toronto International Film Festival and the Sitges International Fantastic Film Festival. AFFLICTED is one of the most suspenseful and original action horror debuts in a generation.