'Gotham:' Bruce Wayne And Selina Kyle Cast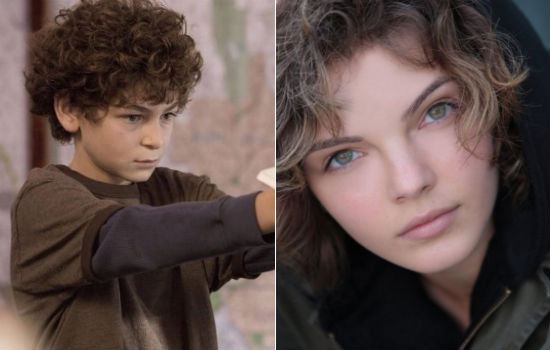 The last two actors who played Bruce Wayne and Selina Kyle have Oscars on their shelves. The next two would probably struggle to reach those shelves.
Two young actors have been cast as the eventual Batman and eventual Catwoman in Fox's upcoming show, Gotham: Bruce Wayne will be played by David Mazouz, best known for the show Touch. Camren Bicondova, a dancer who appeared on America's Best Dance Crew, will be Selina Kyle. Read more below.
Though Bruce Wayne and Selina Kyle are generally main characters, in Gotham they are not. The show will start with the murder of Wayne's parents, the event that eventually turns the young man into Batman. However, from there, Jim Gordon (Ben McKenzie) will be the star of the show, with young Bruce, his butler (Sean Pertwee) and others as secondary characters. Crime solving in Gotham City, with the Batman universe being slowly build around them.
As for Kyle, she's described as "a teenage orphan who is suspicious and wholly unpredictable. A street thief and skilled pickpocket, she's dangerous when cornered."
Gotham already has a series order to premiere during the 2014-2015 season. It focuses on Gordon and his partner Detective Harvey Bullock (Donal Logue). They'll battle a crime boss played by Jada Pinkett-Smith, as well as Oswald Cobblepott (Robin Lord Taylor) and others. Bruno Heller (The Mentalist) writer the pilot and serves as executive producer. Danny Cannon will direct.
Both young actors certainly look the part for their roles, but it'll be very interesting to see just how involved each of them are at such an early age. I can't help but flashback to Star Wars Episode II: Attack of the Clones, which gave a side character – Boba Fett – a much larger role to play, simply because he was a fan favorite. Is Gotham going to show Batman growing up and being friends with all his eventual villains? We'll see.
Source: Hitfix