UPDATED: Posters From Mondo's Official Disney Art Show Include 'Fantasia,' 'The Incredibles,' 'The Black Hole' And 'Up'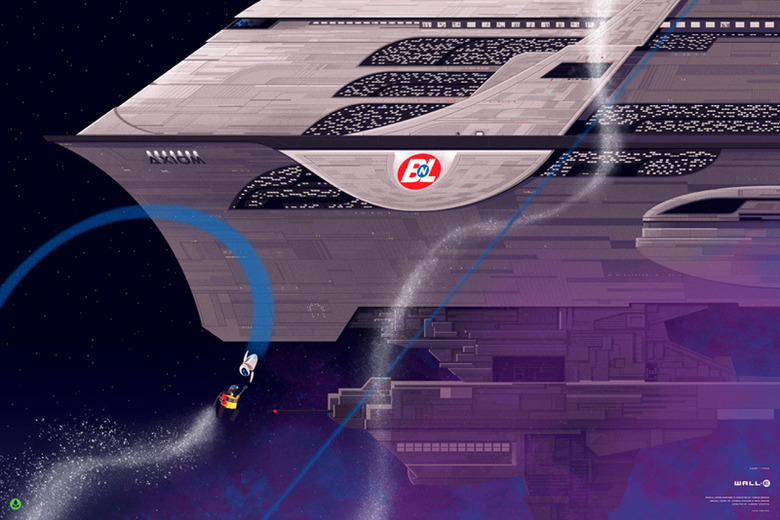 UPDATE: We've added posters for 101 Dalmatians and Aladdin.UPDATE 2: More posters revealed, including The Lion King, Beauty and the Beast, Peter Pan and The Sword in the Stone.Mondo has finally started to reveal the posters from their highly anticipated "Nothing's Impossible" Walt Disney themed art show, presented by Oh My Disney. After weeks of speculation, posters from Disney films like Fantasia, Sleeping Beauty, The Rescuers and The Black Hole have hit the net, as well as images for Pixar Oscar winners Wall-E, Up and The Incredibles.
Below, check out nine new posters revealed from the show, which opens at the Mondo Gallery in Austin, TX Friday March 7. Check back later this week for more reveals.
Thanks to EW, Oh My Disney and Wired for these reveals. Unfortunately, neither site lists the size or run of these prints. Mouse over each for the artist name.
All of the above posters were just revealed, save for the Ken Taylor Alice in Wonderland, which came out a few weeks back. So far this week, four posters have been revealed each day, so it's a good bet Wednesday and Thursday will hold the same leading up to the opening on Friday afternoon.
The show opens March 7 and remains on display until March 11 at the Mondo Gallery, 4115 Guadalupe St., Austin. Still to be revealed are new works by Martin Ansin, Aaron Horkey, JC Richard, Mike Mitchell, Olly Moss and many others. After that, they'll open a shoe by Ansin and Kevin Tong.
For more, check back here later this week or follow @MondoNews.
UPDATE 2: The New York Times has debuted even more posters from the likes of JC Richard, Martin Ansin, Rich Kelly and more. Check these beauties out below.