Thomas Kretschmann Will Appear In Multiple Marvel Movies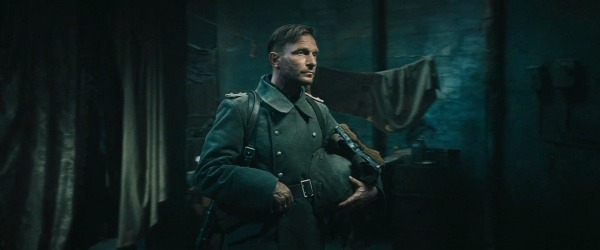 Thomas Kretschmann is having a huge year, because he stars in Stalingrad, which has been a huge hit in Russia and is doing well in other countries even if it has slid quietly into American theaters. But Kretschmann will invade the US multiplex in 2015 via a significant role in Avengers: Age of Ultron. He plays the villainous Baron Wolfgang von Strucker, a long-running Marvel bad guy who wears a monocle and everything.
Strucker doesn't have a huge role in the Avengers sequel, but like other Marvel actors it turns out that Kretschmann has a multi-picture deal with the company. And so speculation has started about where else Strucker will show up.
Kretschmann told B.Z. Berlin,
I have a multi-picture deal which means I will not only appear in [Age of Ultron], but they're planning with me for a longer period of time. I don't know details yet, they're keeping their cards close to their chest — top secret!
The actor's other comments suggest that he has already shot something with Avengers director Joss Whedon. The Avengers sequel has been doing some work in South Africa before production with the primary cast really gets under way, but his comments raise another possibility. Given that Strucker is typically opposed to Captain America along with the Avengers, could Whedon have filmed an end credits tag for Captain America: The Winter Soldier that will introduce Strucker and connect that film to Age of Ultron? Another obvious possibility is that Strucker could jump into a third Captain America movie.
Or Marvel's plans could change around entirely, and his multi-picture option might never be used. It's hard to say without having seen The Winter Soldier, and understanding how audiences respond to it.