'Transformers: Age Of Extinction' Teaser Preview; Full Trailer Tuesday [Updated]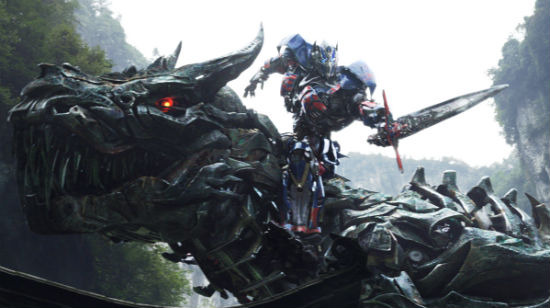 New footage from Transformers: Age of Extinction will debut Tuesday, but a short tease has been released in anticipation of the upcoming video. Entertainment Tonight is promising a Transformers 4 preview with "all new scenes" Tuesday. And while the Super Bowl spot already revealed some brief footage from Michael Bay's anticipated sequel, starring Mark Wahlberg, this could be our first official full look at the film. Check out the tease below.
Update: A new poster has also been released, with Mark Wahlberg front and center in the image. We've added that below.
Thanks to Entertainment Tonight (via Comic Book Movie) for the footage.
Transformers 4 Preview
Check back Tuesday for whatever Transformers 4 preview Paramount and Entertainment Tonight has in store. With any luck, it'll give us a better idea of how this film ties into the previous three while also starting its own narrative. Plus, dinobots.
Transformers: Age of Extinction stars Mark Wahlberg, Jack Reynor, Nicola Peltz, Stanley Tucci, Kelsey Grammer, Sophia Myles, Li Bingbing and T.J. Miller. It opens on June 27.
Update: Here's the new poster, from Yahoo.