Matthew McConaughey Definitely Won't Do 'True Detective' Season Two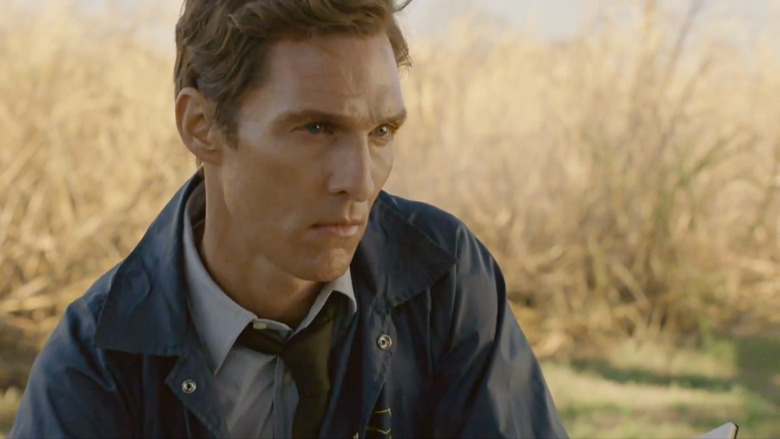 We've known that the first season of True Detective would mostly be a stand-alone thing, with a second season following more or less in name (and possibly theme) only. If and when True Detective returns, it will be with a new story, and a new cast. And so the thick "True Detective Season Two" meme has seen hundreds of concepts, both serious and joking, for cast team-ups that could carry the second season.
But series creator Nic Pizzolatto raised some hopes last week in an interview where he said "It would be great if we could use some of the same actors, like a reparatory company. It would be different characters, different setting. That's part of the fun of the anthology."
So might we see Hart (Woody Harrelson) or Cohle (Matthew McConaughey) return in some capacity for the second season? Fresh off his first Oscar win, McConaughey at least says he's out.
The quote is simple, from Variety: "No, I won't be back for season two. Season one was finite."
Realistically there was never any real hope that McConaughey would return for season two — even if he were to play a different character, his presence in the first season is so specific, and so crucial, that putting him in a new role would be distracting and weird. Hopefully he'll save any sequel work for Magic Mike 2, and carry on with the incredible run of work he's had over the past couple years. His renaissance shouldn't end with Oscar.
Be kind in the comments to people who haven't been able to watch last night's episode, the seventh and next-to-last of the first season. Which is to say: no recent spoilers, please.