Viking Santa Origin Story 'Winter's Knight' In The Works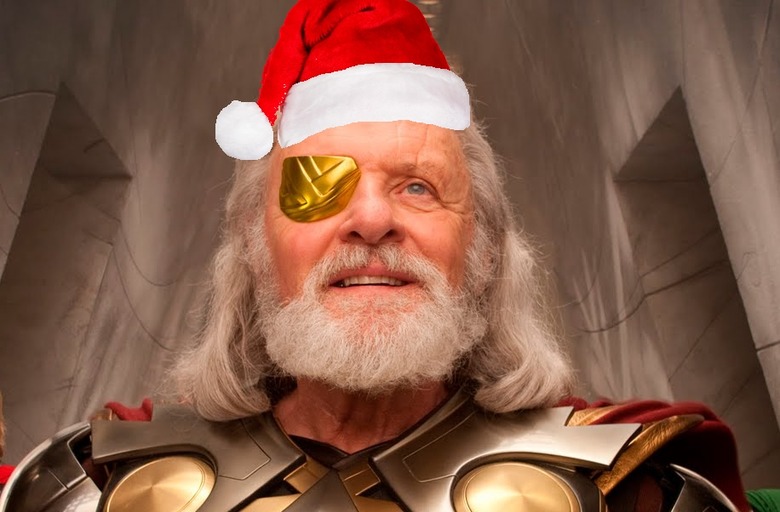 Gritty superhero origin stories are a dime a dozen these days, but the latest pop culture icon to get the treatment wasn't crafted by Marvel or DC. It's Santa Claus, that most enduring and endearing of childhood figures.
Sony has made a seven-figure deal for Winter's Knight, a "reimagining" of Saint Nick's backstory that folds in elements of Viking mythology. Joachim Rønning and Espen Sandberg, the duo behind Kon-Tiki and the upcoming Pirates of the Caribbean 5, are on board to direct. Learn more about the new project after the jump.
Plot details are being kept under wraps at this time, but the trade likens the Winter's Knight to revisionist fairy tales like Snow White and the Huntsman and Oz The Great and Powerful. Not the most promising comparisons, perhaps, but it'll all depend on what the filmmakers do with the premise.
As wild as the idea of a Viking Santa Claus sounds, it doesn't come completely out of nowhere. The jolly Saint Nick we know today has his roots in, among many other things, Norse religion and culture. More specifically, he is based in part on the ancient god Odin. (Not to be confused with the Marvel Comics character Odin, even though I've done just that in the header image.)
Lustig and Thornton are relative newcomers in the world of screenwriting. Previously, they collaborated on the vampire short Blood Soldiers: Interrogation, which you can watch on Vimeo. The Viking Santa Claus project will be guided by a pair of more experienced producers, Lawrence Grey (Last Vegas) and Marc Platt (Drive).
Rønning and Sandberg gained international acclaim with their 2012 Norwegian survival drama Kon-Tiki, and are poised to break into mainstream Hollywood with the next Pirates of the Caribbean movie. But first they'll direct the Netflix miniseries Marco Polo, which is being produced by The Weinstein Company.