Artist Tim Doyle Bids Farewell To 'The Simpsons' With Open Edition Poster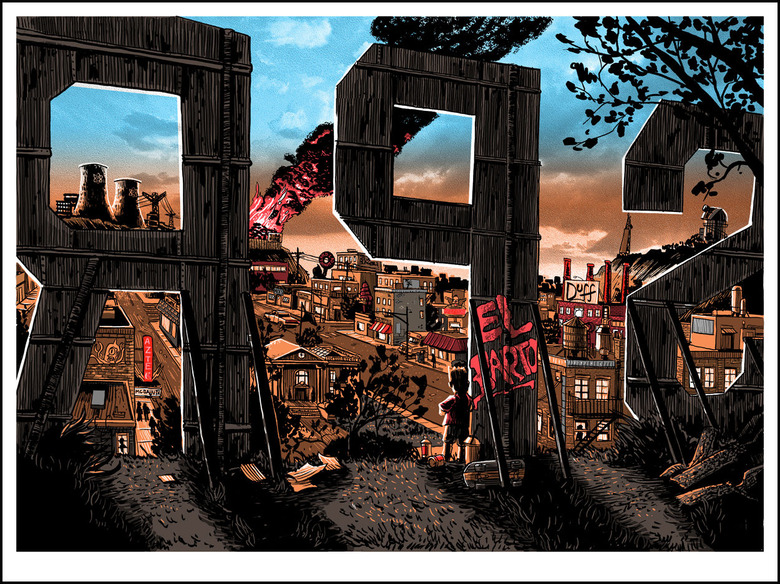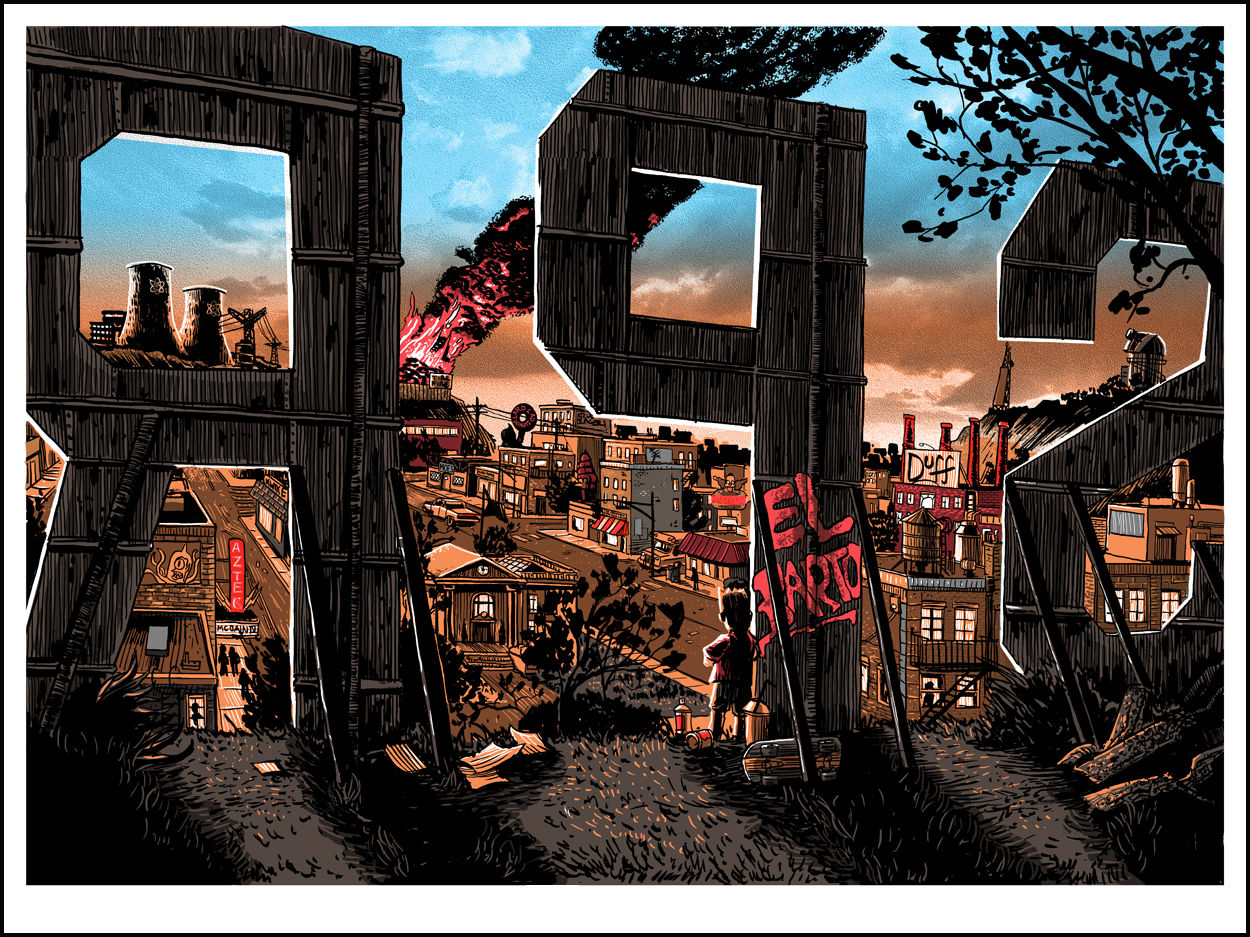 Austin-based artist Tim Doyle has been making posters of The Simpsons for years. Most of them are part of his three Unreal Estate exhibits. Today, he's released what could potentially be his final look at the legendary show. He and Spoke Art have released "Springfield," an 18 x 24 inch screenprint available either in either a regular or glow in the dark edition. It's on sale now, but don't rush. It's an open edition. They'll print them as long as people buy them. Check out all the images below.
You can pick up the regular and variant editions of Springfield at those links. Here are the images.