Rumor: New 'Matrix' Trilogy Being Prepped By Wachowskis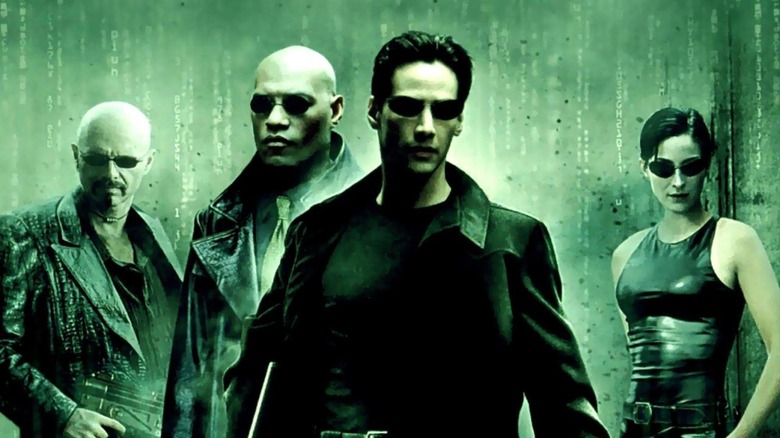 Will there be a new Matrix trilogy? A report says claims that Warner Bros. wants one, and that Andy and Lana Wachowski have already started work on stories, "with early treatments and outlines already turned into the studio."
That comes from Latino Review, which claims that the Wachowskis and Warner Bros. are aiming for a 2017 release window. The nature of the new story is uncertain at this point, with the report claiming one early treatment was "about the birth of the Matrix," but that the development situation is fluid and very subject to change.
The origin of the Matrix was already detailed in part in a Matrix Comics story called 'Bits and Pieces of Information,' written by the Wachowskis, an in The Animatrix, back in 2003. The two-part short 'The Second Renaissance' in The Animatrix jumps off from the comics story to describe how the 21st Century saw the creation of advanced artificial intelligence. These AIs were typically housed in humanoid robotics, which soon took over duties of work and production from humans. Eventually the machines create their own nation, Zero One, and from there soon dominate humanity. The Matrix is created to pacify the remaining humans.
Could that be expanded to create a new film series, essentially acting as the Wachowskis own version of the late stages of the Terminator storyline? It's possible, but that would be more of a repetition than we'd expect from the siblings. Then again, since going back to The Matrix isn't quite what we expected of them, if this is really happening then the field could be wide open.
One thing to keep in mind is that this report bends over backward to protect itself against the "inevitable denials" from Warner Bros. and other sources. We've reached out to our own sources to shed light on the story; for the time being read this with a very cautious eye.