'Godzilla' Trailer Commentary With Gareth Edwards, Plus New Images, Footage Reaction And Commercial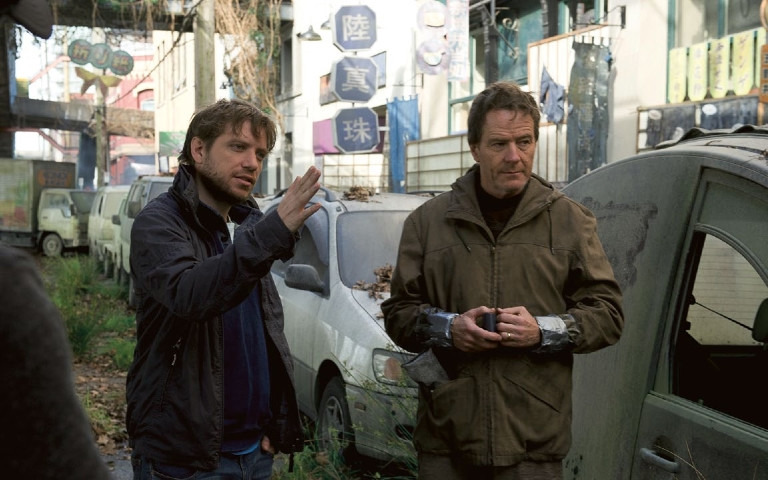 The second Godzilla trailer hit on Tuesday and fan anticipation for the film went through the roof. Almost every shot crafted by director Gareth Edwards looked like a painting, and then there was that huge-ass monster popping out of the sea. We've had a few days to digest the trailer, and now Empire got Edwards to break down the trailer scene by scene. He offers up some cool teases and interesting info in the ten-minute plus video.
Watch that below, and see a bunch of new images, an infographic showing the creature's size, a Godzilla Snickers commercial and a reaction to 20 minutes of footage that screened overseas.
First up, here's the new Godzilla trailer with Gareth Edwards commentary via Empire:
Next up, a website called scified.com (via Comic Book Movie) grabbed a bunch of new images from the latest Empire. Here they are.
Empire also made this infographic which illustrates just how big Edwards' creature is.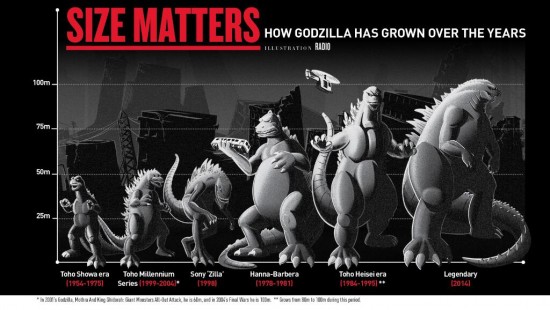 The hits just keep on coming. Here's a Godzilla Snickers commercial that'll premiere during the Oscars.
Last but not least, IGN was one of the many outlets who were on hand for a special 20 minutes footage screening in the U.K. late this week, and here's their reaction/footage description:
Warner Bros. and Legendary's Godzilla opens on May 16, 2014. Directed by Gareth Edwards (Monsters), it stars Aaron Taylor-Johnson, Elizabeth Olsen, Juliette Binoche, Sally Hawkins, David Strathairn and Bryan Cranston.
An epic rebirth to Toho's iconic Godzilla, this spectacular adventure, from Warner Bros. Pictures and Legendary Pictures, pits the world's most famous monster against malevolent creatures who, bolstered by humanity's scientific arrogance, threaten our very existence. Gareth Edwards directs "Godzilla," which stars Aaron Taylor-Johnson ("Kick-Ass"), Oscar® nominee Ken Watanabe ("The Last Samurai," "Inception"), Elizabeth Olsen ("Martha Marcy May Marlene"), Oscar® winner Juliette Binoche ("The English Patient," "Cosmopolis"), and Sally Hawkins ("Blue Jasmine"), with Oscar® nominee David Strathairn ("Good Night, and Good Luck.," "The Bourne Legacy") and Bryan Cranston ("Argo," TV's "Breaking Bad").