VOTD: Seth Rogen Speaks To U.S. Senate About Alzheimer's Disease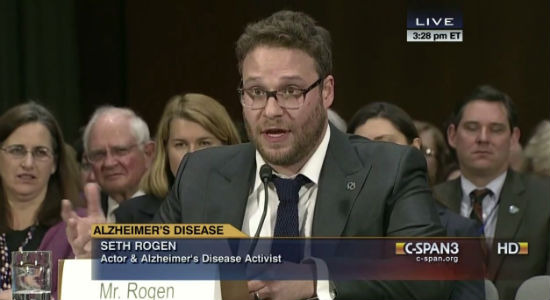 Seth Rogen is already considered one of the coolest, most down to Earth actors in Hollywood. On Wednesday he got more serious. Rogen spoke to a United States Senate committee Wednesday about his experiences with Alzheimer's Disease and the need for further research. Don't worry, though. While it's most certainly a serious topic and Rogen treats it as such, there's plenty of the actor's humor peppered throughout. This is just awesome. Check out the video below.
Thanks to C-SPAN for the video.