Cool Stuff: Marko Manev And Matt Ferguson's "Influences" Show In Brooklyn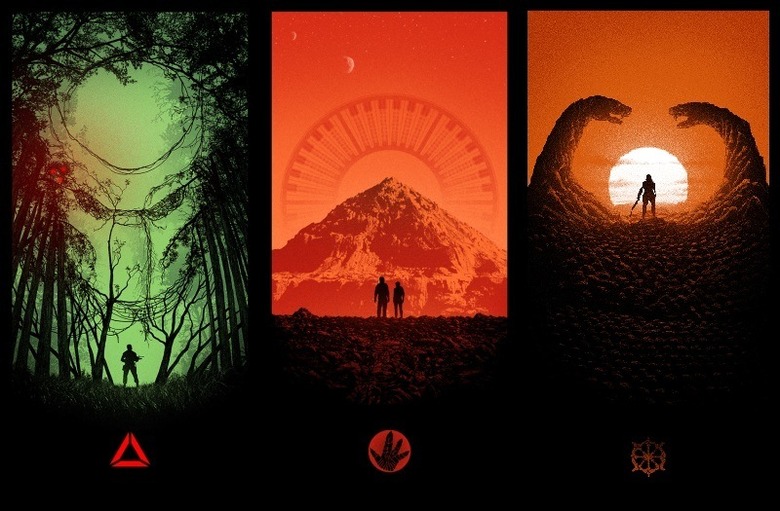 Two of the most promising rising artists in the pop culture art world are teaming up for a massive show. It's called Influences;Marko Manev and Matt Ferguson are the artists; and the Bottleneck Gallery in Brooklyn, NY is the venue.
The theme is basically just films that have influenced not only these two artists, but pop culture as a whole. That means we're talking very big properties: Jurassic Park, E.T., Predator, Batman, Total Recall, Flash Gordon, Teenage Mutant Ninja Turtles and many more. Below, check out a small preview of the show that opens Friday February 28.
Influences by Marko Manev and Matt Ferguson, opens at 7 p.m. February 28 at the Bottleneck Gallery, 60 Broadway, Brooklyn, New York. It'll remain on display until March 7. Get specifics at www.bottleneckgallery.com. Also, there will be a special online preview at 8 p.m. February 27 on the site. Follow @BottleneckNYC for more.
This is just a small sampling of the full show. Mouse over each for the artist name and property: