Adam Driver Could Be A Villain In 'Star Wars Episode VII'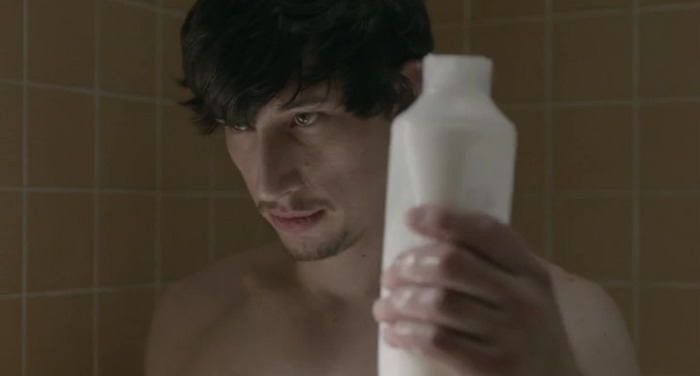 The star of Girls could soon become a Sith. Variety is reporting Adam Driver is close to signing a deal that'll make him the main villain in J.J. Abrams' Star Wars Episode VII.
UPDATE: Driver's Girls co-star, Lena Dunham, seems to confirm the news.
According to Variety, the role is "in the vein of Darth Vader" and will require Driver to be in multiple movies. That has been the major holdup for the actor, as he had to figure out a way to schedule not only Episode VII, but other future films, around his hit series Girls. Those issues have apparently been figured out and an official announcement from Disney could be imminent.
Driver was rumored to be up for the film a few months ago, but there was no role mentioned at the time. He was also rumored to be in contention for a role in Batman vs. Superman and this would give at least one possible good reason for him to skip the DC movie — this is likely like a much more significant role. Also, The Hollywood Reporter says this might be the same role Michael Fassbender and Joel Kinnaman read more.
If Driver really is the new villain in the trilogy, it begs the question: "Master or apprentice?" As Yoda told us, there are always two Sith, and if one is to assume Driver is playing a Sith, it's likely he won't be alone in his evil ways.
Abrams finished the script to Episode VII a few weeks back and filming is set to commence in May. That means casting should be getting set in the next month or so, which will likely include members from the original films like Mark Hamill, Carrie Fisher and Harrison Ford.
Star Wars Episode VII will be released December 18, 2015.
UPDATE:
We're VERY proud of Adam Driver re: Star Wars. He's about to rip a hole in da force. Is that a thing? I guess I should see those movies?

— Lena Dunham (@lenadunham) February 26, 2014
Dunham is not only the star and creator of Girls, she's an executive producer. If Driver had to mess with his schedule to fit in the movie, she'd know. However, just to be safe, she tweeted this as a follow up. Maybe it's not a confirmation at all.
I confirm nothing bc I know nothing bc I'm on a plane with my dad! I just like Adam more than almost anyone, and JJ Abrams a whole lot too.

— Lena Dunham (@lenadunham) February 26, 2014