Poster For 'Open Windows' May Make You Slightly Uncomfortable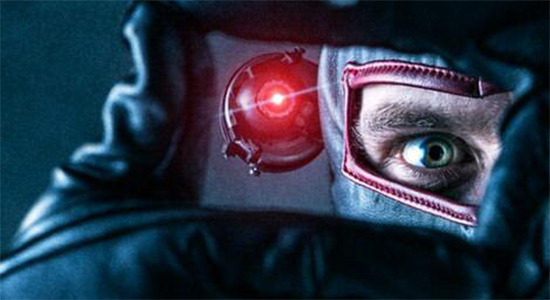 Nacho Vigalondo's first film, Timecrimes, had some wild stuff, and dressed up one character in a simple but unforgettable outfit. His new movie, Open Windows, premieres next week at SXSW, with Elijah Wood and Sacha Grey in the lead roles. Wood plays a super-fan of Grey's actress character, and is given the voyeur's dream: a total and disembodied visual window into her life. And then it gets weird.
How weird? Check out the getup sported by someone — seemingly Wood — in the film's official poster. It's not the sort of thing someone just out for a casual evening's activity.
Badass Digest premiered the poster.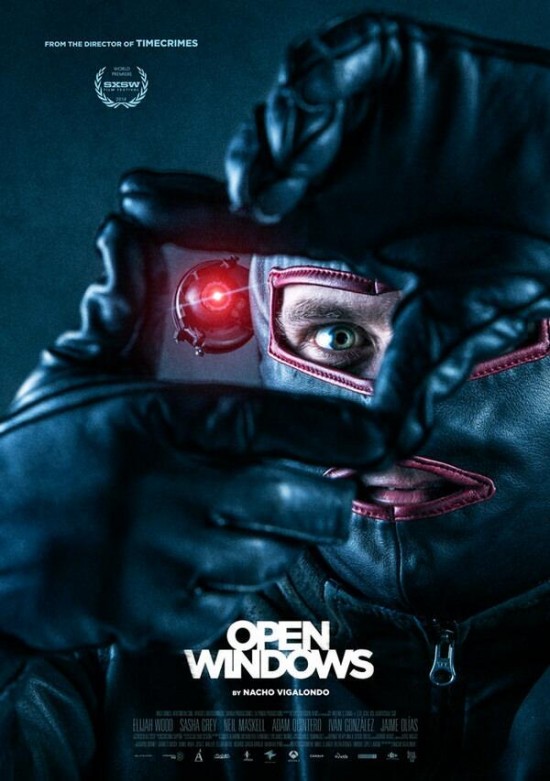 Open Windows world premieres at SXSW Monday, March 10 at 9pm at the Alamo Ritz.
Elijah Wood stars as a fanboy of actress Jill Goddard (Sasha Grey), and as the winner of an online contest he gets the rare chance to have dinner with her. However, when dinner plans are cancelled someone named Chord says he can make up for it. Chord gives Nick (Elijah Wood) the tools to spy on Jill from his computer, in a way that no fan could ever dream of. After each demand Chord gives Nick, it becomes apparent that Chord set the whole thing up and Nick is a part of a much bigger, more sinister plan.
Here's the trailer once more — it veers towards being not safe for work, just FYI: