Details Revealed: Kurtzman And Orci's El Rey TV Show 'Matador'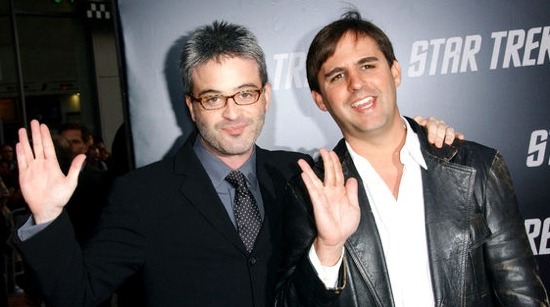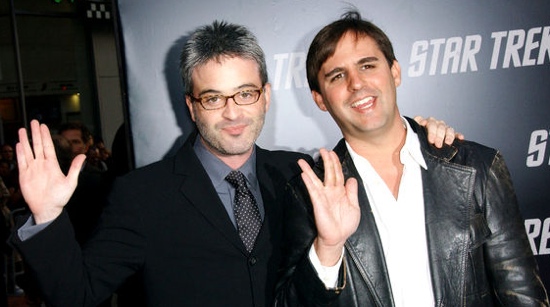 Robert Rodriguez's TV channel, the El Rey Network, is kicking off with a bang. It has the new adaptation/remake of From Dusk Till Dawn, for one. It also has a new show from Alex Kurtzman and Roberto Orci, the team behind Star Trek and Transformers, in development. Now, the full details on that show have been revealed.
It's called Matador, and is about a famous soccer player who leads a double life also a CIA agent. Filming starts in March, with Rodriguez at the helm, and it'll debut July 2014. Read the full press release below, as well as info on a new series called El Rey Network Presents: The Director's Chair.
Here's all the info on Matador:
At a press breakfast held in New York today, El Rey Network executives announced that "Matador," an original, scripted action series created by Roberto Orci and Alex Kurtzman, and produced in association with K/O Paper Products, the coveted writing/producing team behind Sleepy Hollow, Fringe, Star Trek and the Transformer franchise, will start production in Los Angeles at the end of March. El Rey Network and founder Robert Rodriguez also confirmed that he will direct the first episode of the series which will make its primetime debut just following the World Cup competition in July 2014. "Matador" is the second original series to launch of the genre-busting cable network. The network's first scripted project, Rodriguez's highly-anticipated "From Dusk Till Dawn: The Series," premieres on March 11, 2014 at 9 pm ET/PT.
Irreverent and action-packed, "Matador" chronicles the unlikely rise of Antonio "Matador" Bravo, a popular soccer star, who comes to be known as much for his playboy antics off the field as his dynamic moves on it. But what his fans and family don't realize is that it's all a cover–in truth, he is a skilled covert operative executing missions for a little known branch of the CIA. "Matador" has the kind of fame and notoriety that affords him access to powerful circles of corruption and villainy. But, in balancing the dueling roles in which he's been cast, he will be forced to confront the question of his true identity...and it is this mission which will prove to be his most dangerous.
Bob Orci said: "This is a project that I have wanted to do for as long as I can remember and when I asked Robert if El Rey Network could be our home for 'Matador,' he embraced the idea immediately. And that's what is special about El Rey Network-it is a place where creatives can create and where success is measured by your ability to tell a story well-and that is incredibly appealing on many levels."
Rodriguez added: "Bob Orci and his team are absolutely committed to delivering high quality, visceral content that will explode off the screen. They are some of the best storytellers in the business and I am confident that El Rey Network's viewers will be engaged from the minute the show hits the air."
Executive Producers Jay Beattie and Dan Dworkin, also showrunners, will pen the first episode alongside executive producers Roberto Orci, Alex Kurtzman and Andrew Orci. Also joining as executive producers are Heather Kadin of K/O Paper Products; and Robert Rodriguez along with FactoryMade Ventures and El Rey Network co-founders John Fogelman and Cristina Patwa. Entertainment One Television (eOne) exclusively handles all media rights for "Matador," with the exception of broadcast rights.
Another cool show coming to El Ray will have famous film directors doing long form interviews. Here's the official info on The Director's Chair:
El Rey Network today announced start of production on "El Rey Network Presents: The Director's Chair," a new hour-long series featuring the industry's most notable directors as they engage in a revealing and unexpected exchange about the world of filmmaking. The first of ten primetime installments will premiere in April 2014 on filmmaker Robert Rodriguez's new genre-busting English-language cable network.
The series will provide a forum for two directors to go one on one, offering viewers access inside the minds of some of Hollywood's most celebrated and iconic filmmakers. On the roster for season one is legendary filmmaker John Carpenter (Halloween, Escape from L.A., They Live) whose segment was shot last week in Los Angeles. Directors will come together for an intimate dialogue about their craft, their inspirations and explore the early and memorable films that helped propel them to superstar status. Rodriguez, created and produces by Rodriguez, will personally lead the conversations in several of the early episodes including the episode featuring Carpenter.
Rodriguez said: "I feel incredibly fortunate to have worked closely with some of the most creative minds in filmmaking. 'The Director's Chair' will be an intimate forum for the wildly unexpected conversation that ensues when passionate people discuss their fascination with this art form and can share what they have learned about the industry they love. This is an opportunity to do a deep dive into what makes some of these great minds tick and can't wait to have the opportunity to leading the dialogue for some our very first episodes."