Watch: 'Life After Pi' Examines The Broken System That Bankrupted Rhythm & Hues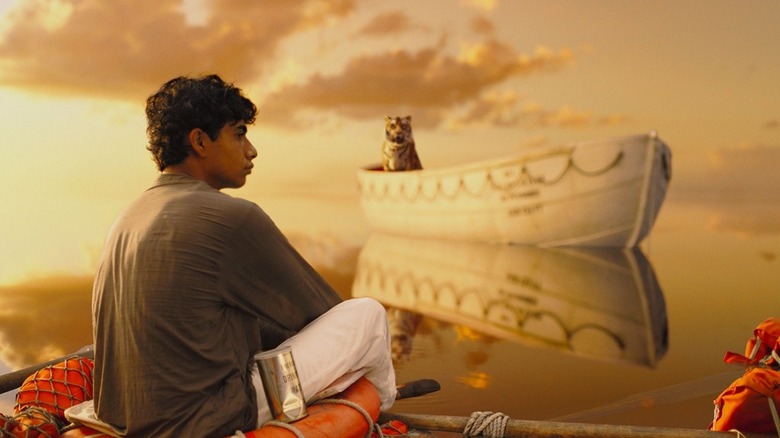 There's something ironic about the fact that the better visual effects are, the more difficult it can be to notice them at all. At the top level, talented VFX artists create imagery so seamlessly lifelike that the average moviegoer isn't even aware that the fantastical creatures and majestic landscapes they're watching were painstakingly crafted on a computer, not captured in reality.
What's really unfortunate, though, is that these workers aren't just overlooked by the audience but also by the industry they work for. About a year ago, the issue reached a boiling point when effects house Rhythm & Hues picked up the Best Visual Effects Oscar for Life of Pi, two weeks after it had filed for bankruptcy.
The new documentary short Life After Pi takes a good hard look at the broken system that sank Rhythm & Hues, even as the film they'd made possible went on to make five times its production budget at the global box office. Life After Pi is now available online, and you can watch it in its entirety after the jump.
Although Life After Pi can stand on its own, it's actually the first chapter in a feature documentary titled Hollywood Ending, which "delves into the larger, complex challenges facing the US Film Industry and the many professionals working within it, whose fates and livelihood are intertwined." If the movie inspires you to take action, HollywoodEnding.com has more information on how you can help.
Here's some more info on Life After Pi:
In February of 2013, John Hughes, founder of Rhythm & Hues Studios, regretfully announced that the company was going bankrupt. With no way to pay his hard working employees, and no other options, hundreds were laid off. Two weeks later, they won the Academy Award for Best Visual Effects for "Life of Pi."
These were tragic, ironic times, and as employees, we were compelled to document it. As the bankruptcy finalized and layoffs continued, we began filming – watching helplessly as one of the most prestigious VFX companies in the world crumbled. As we all asked how this could happen, many stood up in outrage, sounding the alarm that this incident was not an isolated event, but a reflection of greater problems.
The old model of the movie business is passing away, yet modern-day Hollywood grips it ever more tightly. VFX companies and artists are treated as mere cogs in the machine, with little regard to creating a sustainable, collaborative working relationship. This will lead not only to the demise of more VFX companies, but to increasing instability industry wide.
Rhythm & Hues reached new heights in visual effects mastery with its stunning work on "Life of Pi," yet they still fell into bankruptcy.
"Life After Pi" reveals the behind-the-scenes factors that led to this sad and unforgettable moment in the history of Hollywood.