Mel Gibson In Talks For 'Taken'-Style Thriller 'Blood Father'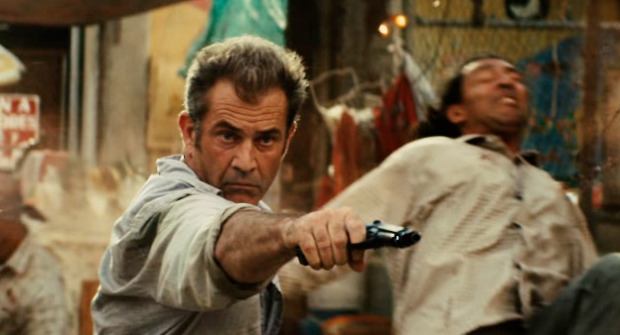 The man who directed the two Mesrine movies is recruiting Mel Gibson for a new thriller. Jean-Francois Richet has Gibson in talks to star as an ex-con and former Hells Angel in Blood Father, described as "a Taken-style action thriller." Peter Craig wrote the script based on his own novel. (Craig also scripted The Town, and has worked on drafts of Top Gun 2 and Bad Boys 3.)
This script would cast Gibson as "an ex-con who reunites with his estranged wayward 16-year old daughter to protect her from drug dealers that are trying to kill her." So it's easy to see where the Taken comparison comes from, and Gibson would certainly be in his element in this particular role. But part of the appeal of a film like Taken was seeing Liam Neeson go all-in for the role; we've seen Gibson do this before. Still, for the actor's fans it should be a good ride.
Blood Father is scheduled to shoot in May in New Mexico. Here's the synopsis of Craig's novel:
It's been three years since Lydia Carson ran away from her privileged home in West Los Angeles. Just 17 years old, she's gotten involved with an older man who supplements his income with shady, mysterious activities. One afternoon Lydia finds herself guarding the back door of a house in Topanga Canyon during a shakedown. As murderous violence erupts, Lydia herself becomes a target. She escapes down a creek and through the hillsides to the shore–alone, destitute, and frightened. Her last option is John Link, her blood father, who has just come off a long prison sentence for violent crimes of his own.
Link jumps at the chance to rescue his daughter, but after several days he realizes that her situation is far more dangerous and complicated than he thought. Link is forced to return to his former wild lifestyle in order to protect his daughter, revisiting dangerous former allies and hideouts. In the process, a father and daughter begin to find each other–and the danger that might consume them.
[Deadline]