UPDATED: 'Godzilla' Revealed On Empire Cover; Hear His Roar Plus Trailer News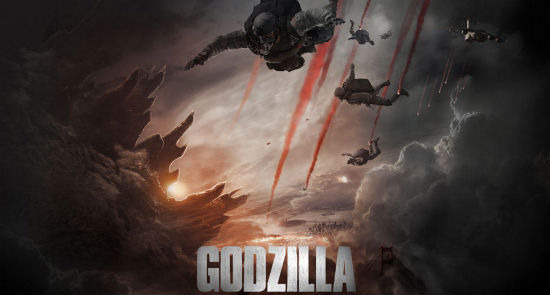 One of the biggest questions during production of Gareth Edwards' remake of Godzilla was the look and sound of the creature himself. Would Edwards stay true to the classic, original look of the Japanese monster or try something new? The answer, not surprisingly, is a little of both. We have yet to see a clear, full image of the beast but a special cover of the latest issue of Empire has the best look yet. In addition, Warner Bros. and Legendary Pictures – which will release the film on May 16 — has officially released audio of Godzilla's mighty roar. Look and listen, below.
UPDATE: A visual version of the roar has been released, as well as a tease of the trailer, which hits 10 a.m. February 25.
First up, here's the Empire cover, available only to subscribers.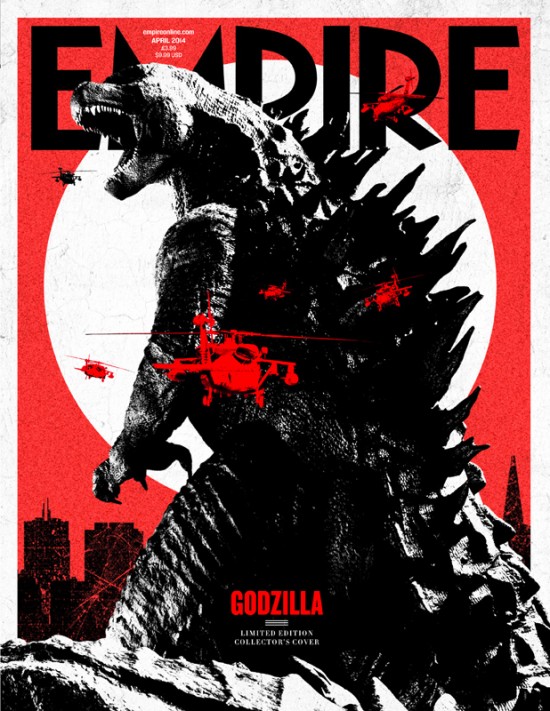 And here's Godzilla's roar:
I'm no Godzilla expert, but the beast certainly looks and sounds like his tried and true original self. Are there any major changes you can pick up?
UPDATE: Here's a new version of the roar with a visual element;
Also, the website www.godzillamovie.com/awakenthetruth has been updated with an audio tease of the new trailer, and this visual. Click the link to hear Bryan Cranston's own roar about the danger of Godzilla.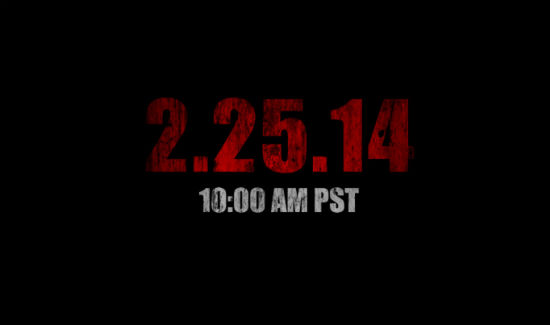 Godzilla, starring Aaron Taylor-Johnson, Ken Watanabe, Elizabeth Olsen, Juliette Binoche, Sally Hawkins, David Strathairn and Bryan Cranston opens May 16.
An epic rebirth to Toho's iconic Godzilla, this spectacular adventure, from Warner Bros. Pictures and Legendary Pictures, pits the world's most famous monster against malevolent creatures who, bolstered by humanity's scientific arrogance, threaten our very existence. Gareth Edwards directs.